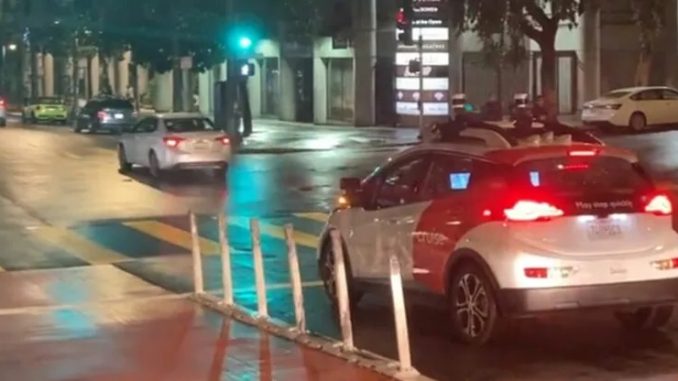 The National Highway Traffic Safety Administration (NHTSA) has commenced an investigation into GM's Cruise self-driving operation.
The investigation was launched after receiving multiple complaints of malfunctioning by the cars used in the trials.
The agency heard that the Chevrolet Bolts EVs retrofitted for the self-driving tech were "improperly hard braking" or becoming "immobilized while operating." These cases caused roadblocks for other drivers.
The NHTSA noted, "This may introduce multiple potential hazards such as a collision with a Cruise vehicle, risk to a stranded passenger exiting an immobilized Cruise vehicle, or obstruction of other traffic including emergency vehicles." (via CNBC)
Meanwhile, a Cruise spokesperson has promised the company will fully cooperate with the NHTSA in its investigation.
The agency will probe about 240 Bolts with Cruise's self-driving software installed. Cruise has reported each incident as required by regulations. In one of them, the test vehicle was bashed in the rear. We reported how one of the cars got stuck at a traffic light and had to be manually driven off by a technician.
However, Cruise has attributed the crashes to the Bolts reacting to other aggressive and erratic human drivers. This would seem to imply the tech was functioning as intended.
Cruise has started offering autonomous daytime rides in San Francisco.