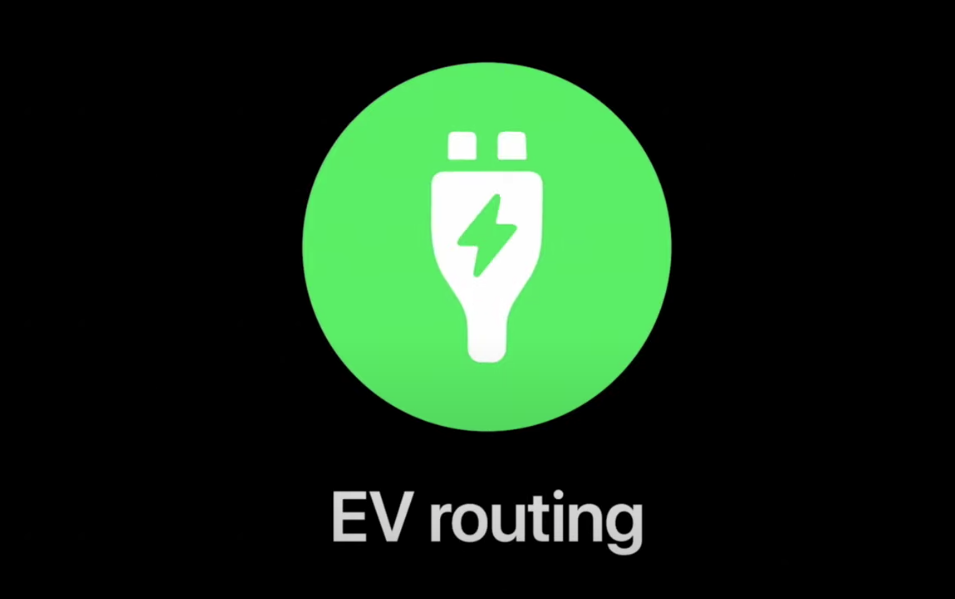 Yesterday Apple held their first virtual edition of their Annual Worldwide Developers Conference (WWDC), and announced a new feature coming to iOS14 this fall that caters to electric vehicle (EV) drivers.
With the new operating system, their Apple Maps app will have a new EV Routing feature that will not only be based on your EV, but also the conditions in which you're driving.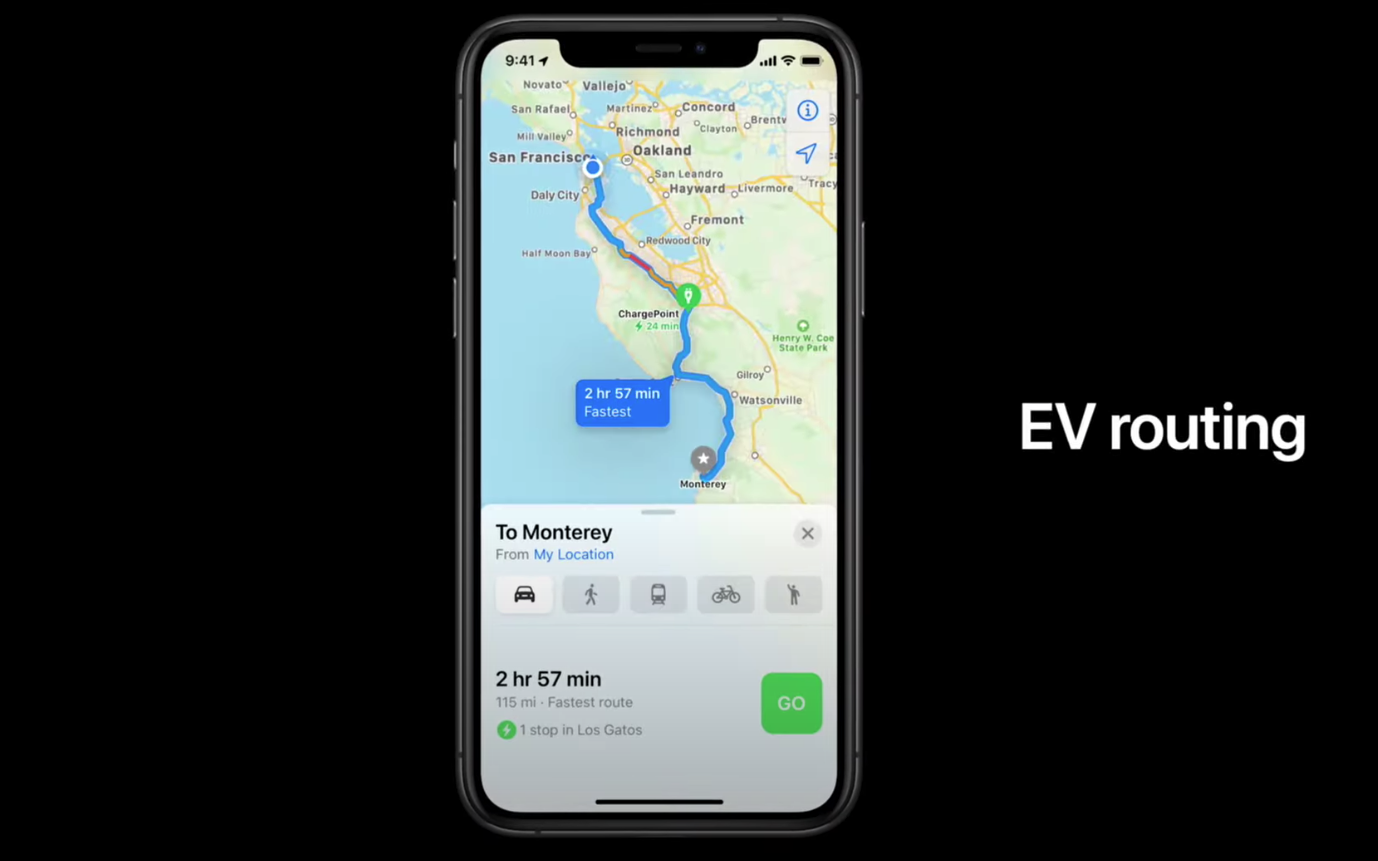 The new feature is claimed by Apple to help alleviate range anxiety that many EV drivers face. With vehicle integration, the map will only show available charging stations compatible with your EV along your intended route.
It can also monitor your state of charge and suggest additional charging stops if necessary based on current weather conditions and elevation changes.
The integration with your vehicle will be limited to BMW and Ford when it launches, but Apple said more auto manufacturers will be added in the future.
Given Tesla's tight ecosystem and already great navigation feature (and the lack of Car Play integration), it would be no surprise to see this feature never officially make it into Tesla vehicles.
Apple also officially announced their new Car Key feature, which Drive Tesla reported about earlier this year. This new feature will turn your Apple iPhone into a virtual set of car keys (sound familiar?).
You can watch the full Apple WWDC 2020 Keynote event below.
h/t [Car and Driver]