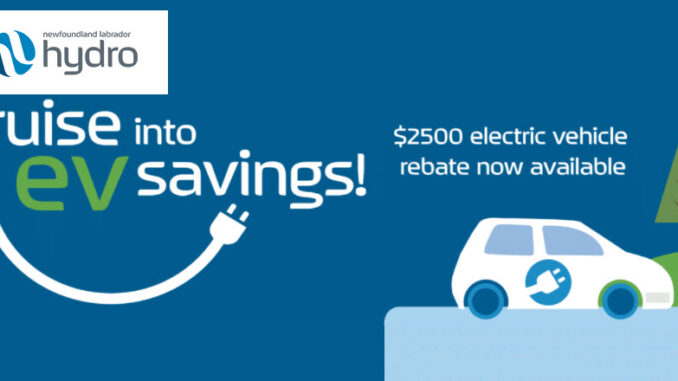 The Newfoundland and Labrador provincial government has officially started accepting applications for their new electric vehicle (EV) rebate program.
First announced in the provincial budget earlier this year, $500,000 has been set aside for the program which will be administered by NL Hydro.
The program will give local residents the opportunity to receive $2,500 off the purchase or lease of a new or used EV. Unlike other provincial EV rebate programs, the Newfoundland and Labrador EV rebate has no price cap, meaning all Tesla vehicles are eligible.
The provincial rebate can also be combined with the $5,000 federal iZEV rebate, but only for vehicles on Transport Canada's list of eligible EVs.
Applications opened on September 1, 2021 and can be used for EVs purchased or leased on or after May 31, 2021. The program will run on a first-come first-serve basis until March 15, 2022, or until the program's funds are depleted.
Here are the eligibility requirements for the rebate:
You must be a permanent resident, business, not-for-profit, or municipality in Newfoundland and Labrador.
The new or used all-electric vehicle must be purchased between May 31, 2021 and March 15, 2022.
Applications will be accepted from September 1, 2021 to March 15, 2022.
Vehicle must be intended for personal, business, not-for-profit, or municipal use in Newfoundland and Labrador.
Applications are now available on the NL Hydro website.