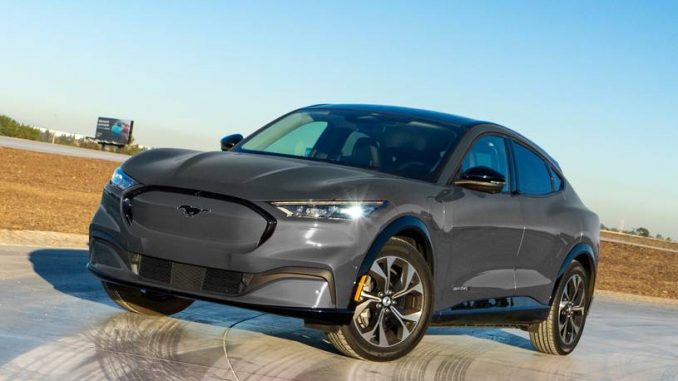 The City of Rossland in the west Kootenay region of British Columbia has gone electric by adding a Ford Mustang Mach-E to its municipal fleet.
City council debated for months on whether to purchase or lease an all-wheel drive (AWD) or two-wheel drive (2WD) EV. The final proposal from city staff included five EVs ranging in price from around $50,000 to nearly $64,000.
2021 Hyundai Kona 2WD (~$54,000)
2021 Ford Mach E 2WD (~$58,500)
2021 Ford Mustang Mach-E Select AWD (~$63,900)
Kia Niro 2WD (~$61,600)
Nissan Leaf 2WD (~$50,000).
Although it was the most expensive on the list, the AWD Mach-E came out on top thanks to its "cargo holding (largest area in the back for a XL dog crate), service availability, and employee safety," according to a staff report.
The shift to electric was made as part of the city's plans to reduce its impact on the environment and reduce greenhouse gas (GHG) emissions.
The Mach-E will be purchased from AM Ford in nearby Trail and is expected to be delivered later this year. When it arrives it will be used by the city's bylaw department.