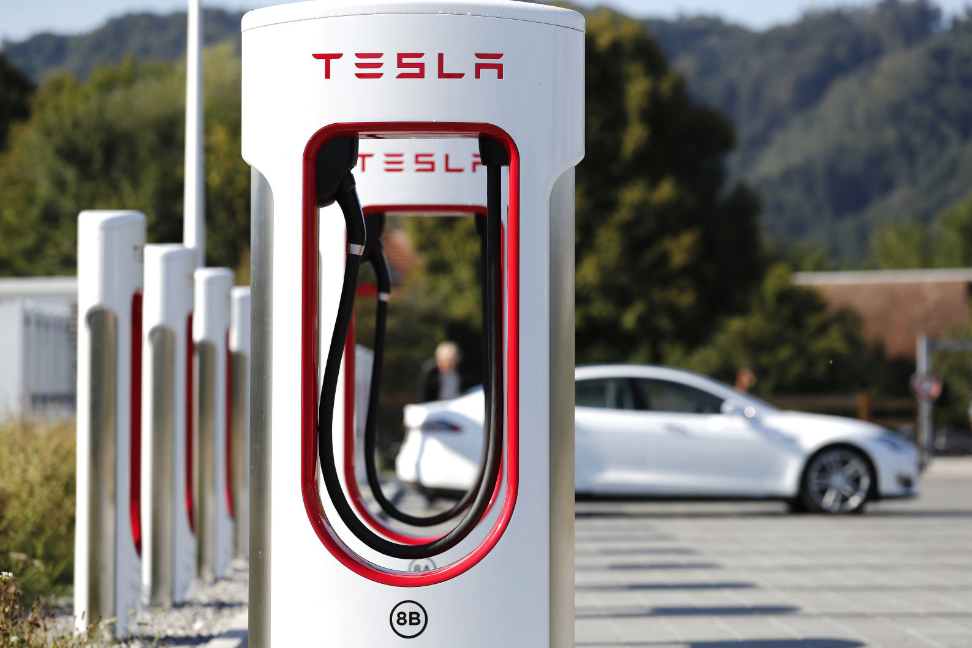 Earlier this year the Abbotsford Supercharger went live, when just months before no one knew it was being installed at High Street Mall on Mt. Lehman Road.
It was well hidden in the underground parking lot, and also wasn't listed on Tesla's official map of Supercharger locations coming soon.
Now a similar situation has unfolded in Perth, Ontario.
A Drive Tesla reader reached out to us on Twitter to let us know the station, located in the parking lot of the Independent Grocer at 80 Dufferin Street, is installed and nearly complete.
@DriveTeslaca just I would let you know Super Charger are being installed in Perth off Highway 7 Very convenient for me. Surprisingly it does not show on the supercharger map as under construction

— Future Tesla Owner Perth (@FradetRon) June 30, 2020
According to pictures posted today to the TMC forums, the station will feature 8 stalls with Tesla's latest V3 Supercharger technology.
That will allow Tesla owners to charge at speeds of up to 1,700km/h, as seen in this photo we shared earlier this month at the Abbotsford V3 Superchargers showing of an impressive rate of 1,724km/h!
251kW and 1,724km/h at the Abbotsford #Tesla Superchargers. New Canadian record? 🇨🇦 Photo by Jeff H. pic.twitter.com/waOhvr2H5a

— Drive Tesla 🇨🇦 (@DriveTeslaca) June 22, 2020
Judging from the pictures of the site, it appears the Superchargers are complete, and are just waiting for final inspections and approvals before the switch is flipped and they are live.
Stay tuned and we'll let you know as soon as they are up and running.
Update: It looks like based on conversations with the workers on site, the new Superchargers should hopefully be available by July 15.
@DriveTeslaca just talked to the Elecrical contractor who is installing the Perth Ontario Superchargers. Civil, Mechanical complete. Cable pulling this week & termination next week. ESA inspection and then Tesla final inspection. Hopefully available July 15!

— Peter Butler (@jandpbutler) July 2, 2020