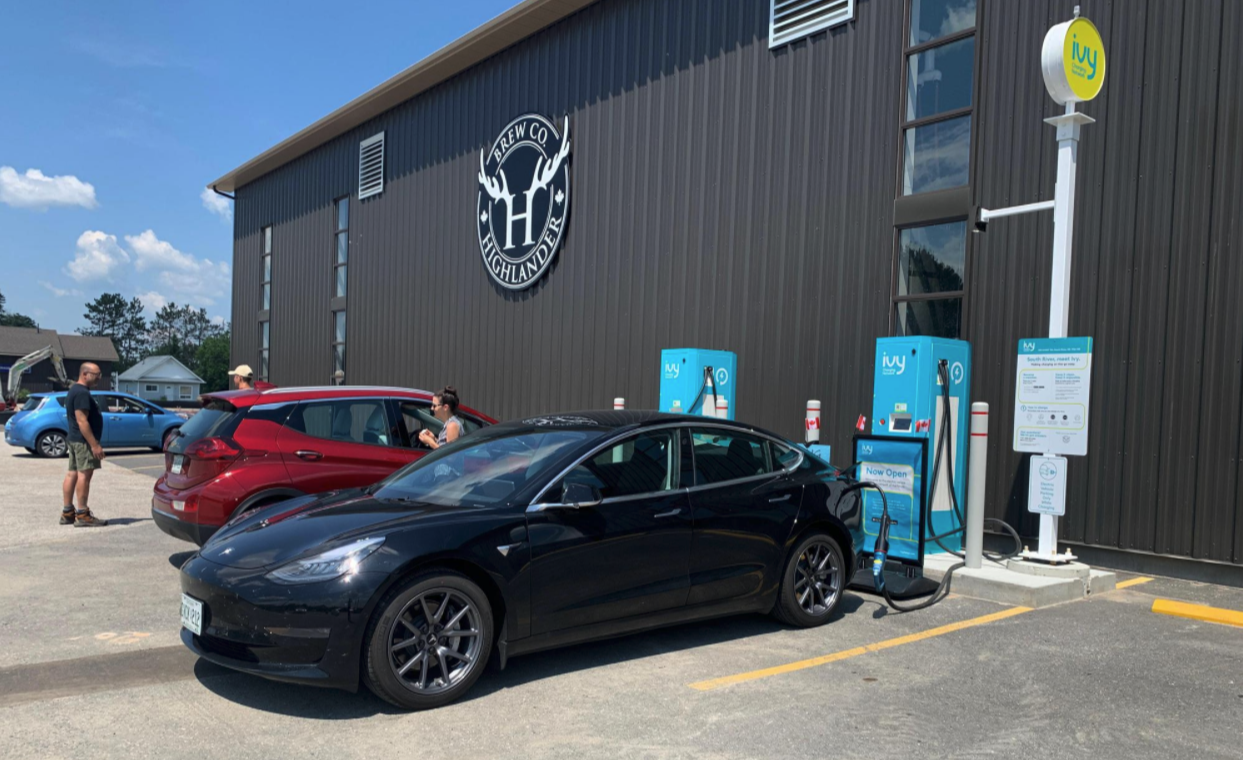 As part of a joint venture between Hydro One and Ontario Power Generation, there are now four new electric vehicle (EV) charging stations in South River, Ontario.
Located in the parking lot of the Highlander Brew Co. just off Highway 124, the new charging stations were officially opened on Canada Day with a ribbon cutting ceremony.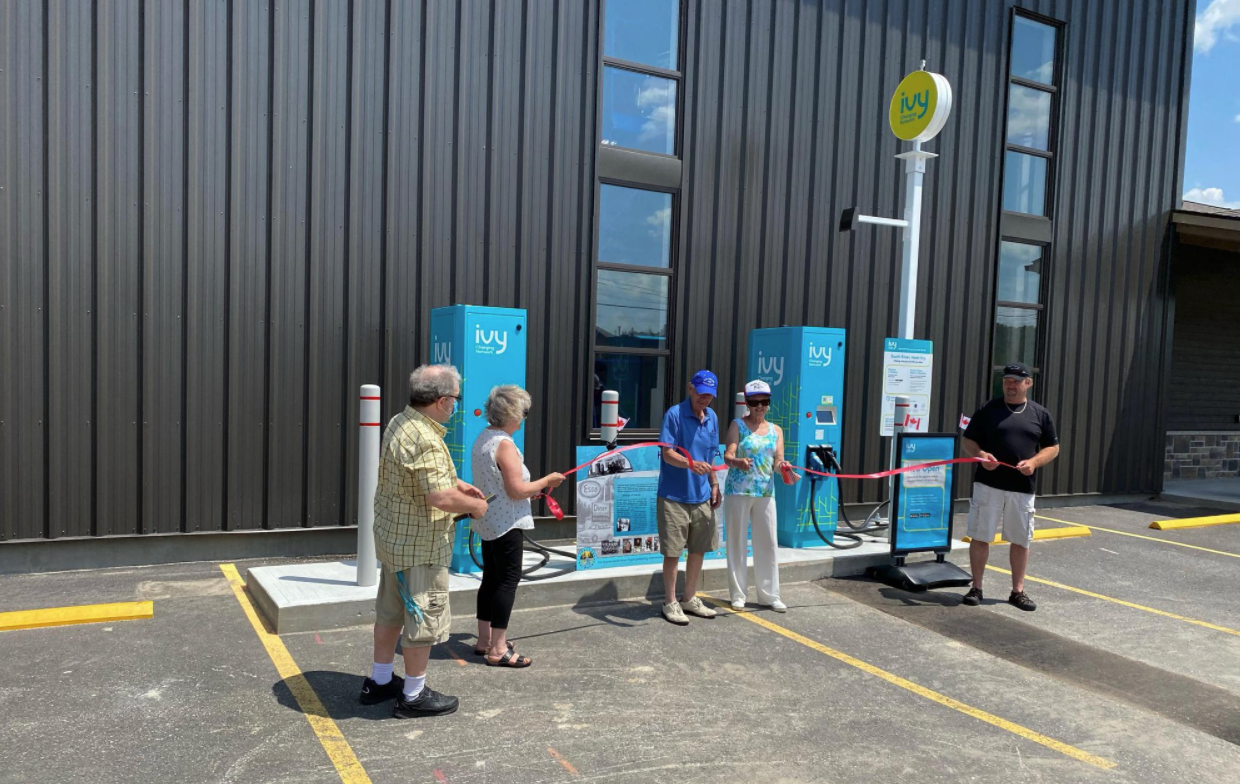 Highlander Brew Co. president Dwayne Wanner is hopeful the new chargers will draw more travellers off the nearby Highway 11, the main route taken by those heading to Cottage Country from southern Ontario.
"Starting from Huntsville upward, the new highway was built outside of the villages and most of the villages died as a result of it," Wanner told Bay Today. "The fact that the highway is about one kilometre away from the village certainly doesn't help."
The site features two CCS 50kW chargers, and 2 50kW CHAdeMo chargers, meaning Tesla owners hoping to get a boost here will need the Tesla CHAdeMO adapter.
The new chargers are part of the Ivy network, which hopes to build 160 EV fast chargers at 73 locations across Ontario. Partial funding for the project comes from the Government of Canada, which is investing a total of $8 million.