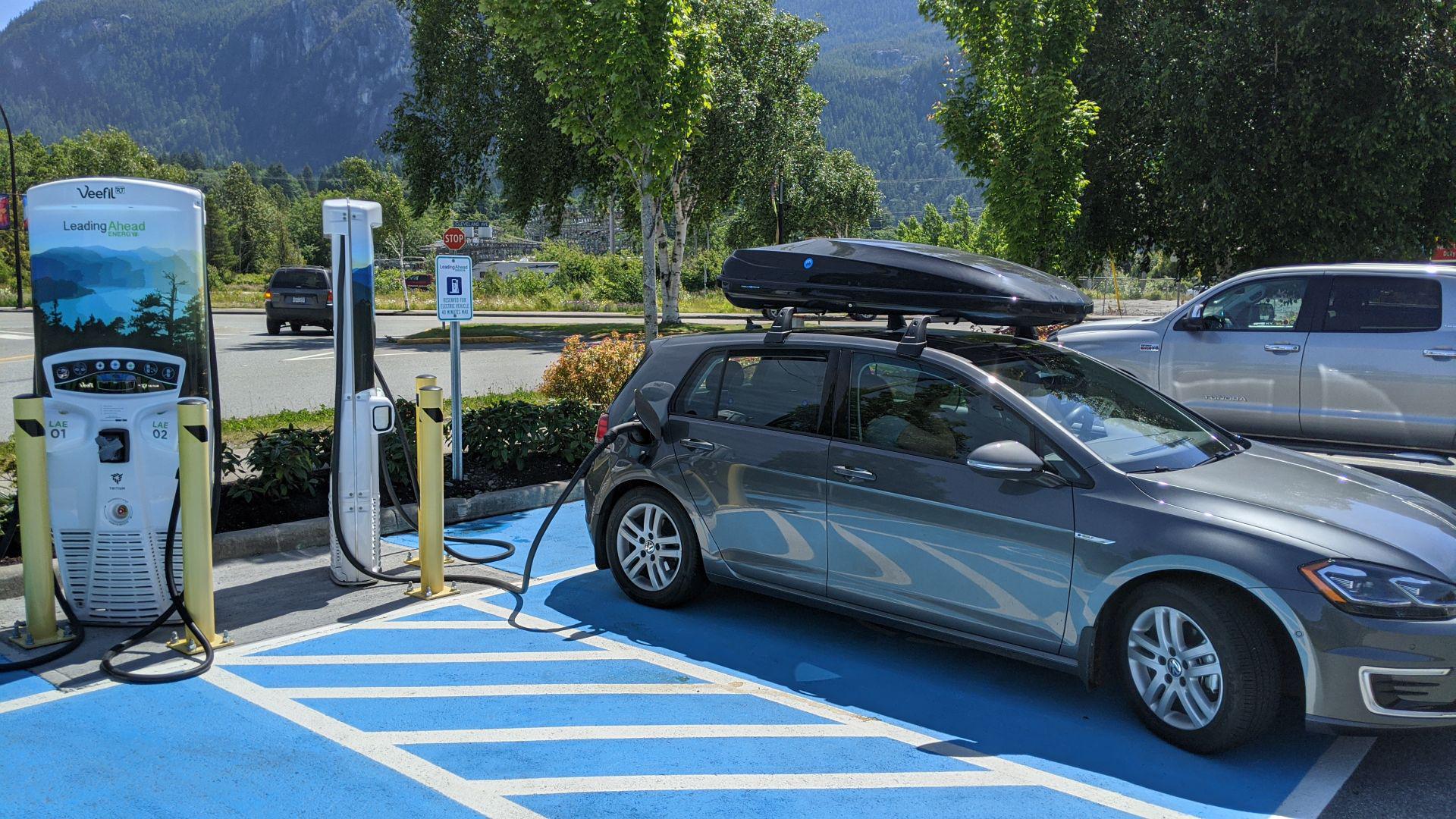 For electric vehicle (EV) drivers passing through picturesque Squamish, British Columbia, a newly constructed EV charging station is now open.
Located at the Squamish Liquor Store parking lot in Chieftain Square, the site features two 50kW Tritium chargers, with both CHAdeMO and CCS connections.
There is already a Tesla Supercharger in Squamish, but if a Tesla owner wanted to get some electricity at this station, you will need the CHAdeMO adapter.
There is currently no cost to use the new charging station, but eventually drivers will have to pay for their sessions using the SWTCH mobile app.
One of the unique features of this new charging station is that it is accessible, something which is lacking from almost all charging stations in the province.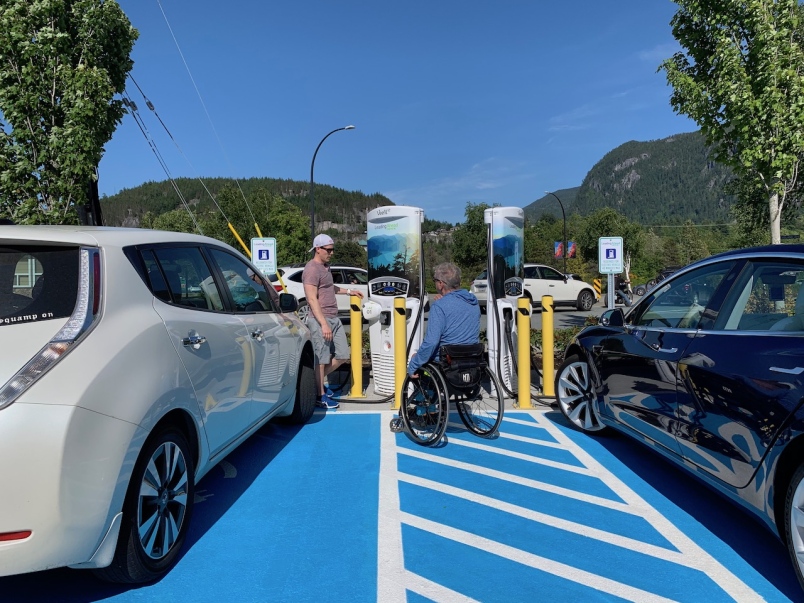 BC Hydro recently revealed plans to alter the designs of its charging stations to make their easier to access. This could include things making sure the ground is level and paved, that there is enough space between charging spots to allow for the car door to be opened fully, altering the location of bollards used to protect the equipment, and thinking to future about how to reduce the weight of charging cables.
Featured image via Plugshare
h/t [Squamish Chief]