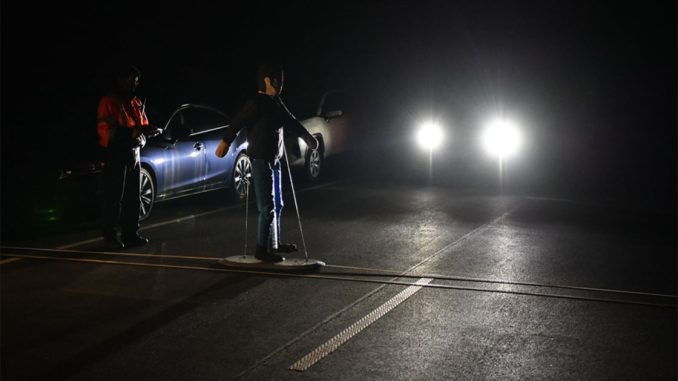 Automatic Emergency Braking (AEB) systems are close to becoming standard on almost all vehicles built today. The advanced safety feature is found in nearly 90% of 2021 model year vehicles.
According to a recent study by the Insurance Institute for Highway Safety (IIHS), these systems work well during the day, reducing pedestrian accidents by more than 30%.
However, the study also found that they appear to make no difference at night on poorly lit roads.
In a preliminary test of 8 small utility vehicles made by 8 different manufacturers, all equipped with AEB, the results showed the systems performed better when the high beams were activated.
Differences in headlight quality did not significantly impact the performance.
"…performance generally declined enough in the dark to knock vehicles from superior to advanced using their high beams and from superior to basic using their low beams, using the scoring system developed for the daytime ratings."
Additionally, they found that AEB system using camera or radar, or a combination of both, did not always produce the same results.
Based on these findings, the IIHS will begin testing vehicles at night and develop a new nighttime rating system for AEB systems later this year.
The results will form part of the criteria used to the organization's Top Safety Pick Ratings in 2023.
2021-2022 Tesla Model Y earns highest possible Top Safety Pick+ rating from IIHS
Source: Automotive News