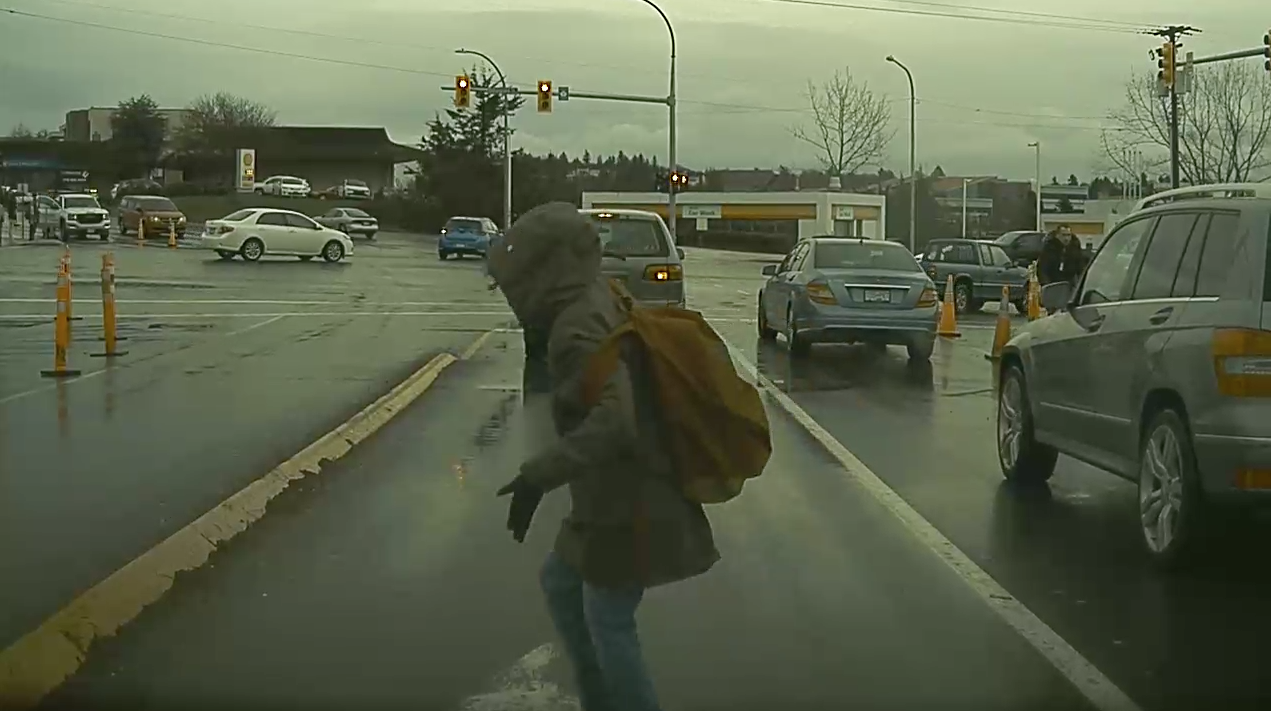 Tesla's are well known for their impressive safety features which make it the safest car on the road today. One of those safety features is Automatic Emergency Braking (AEB), which saved this jaywalker from being hit by my Tesla Model 3.
AEB was added to Tesla vehicles by the way of a free over-the-air (OTA) software update in 2017. As described on their website, AEB is a "Collision Avoidance Assist feature", which is "designed to automatically engage the brakes to reduce the impact of an unavoidable frontal collision."
In this situation, I was driving along a two lane road with a third lane opening up for left turns only, which I was going to take. Just after entering the turning lane, the front TeslaCam captures (which I didn't see) the jaywalker blocked by the van next to me begin her move across the street.
As I pull up, the jaywalker emerges from in front of the van and doesn't even slow down and check for traffic before entering my lane. She even had her hood up reducing visibility of oncoming traffic even more.
After having experienced Tesla's AEB in action in this situation, it only reaffirms my belief that we are driving the safest cars in the world.