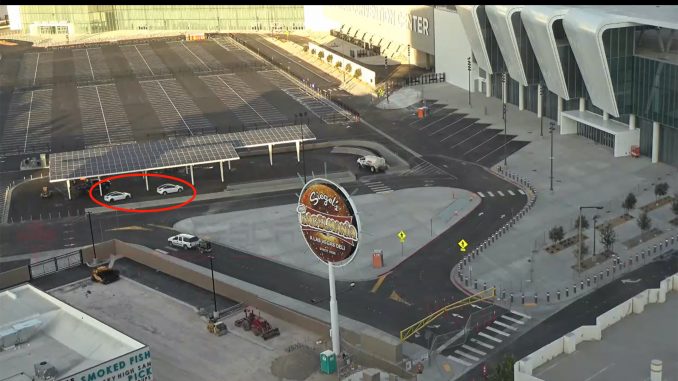 The Boring Company is getting very close to showing off their Las Vegas Loop project at CES 2021 this week. On the first day of the event yesterday a Tesla Model 3 and two Tesla Model Y's were seen entering and exiting the underground tunnels.
In a series of videos captured by Drive Tesla, we first see a white Model Y enter the tunnel, which is located near the newly expanded West Hall of the massive Las Vegas Convention Center. Not long after, a second white Model Y can be seen entering the tunnel. After staying underground for several minutes, it emerges out of a separate ramp.
The white Model 3 seen near the station also entered and exited the tunnel for testing, but unfortunately was not captured by Drive Tesla.
This isn't the first time Tesla vehicles have gone underground. In October last year a
Model 3 and Model X were also seen entering
the tunnels for testing while the subsurface stations were still under construction.
Work has continued since then, with the tunnels now "substantially complete" and only the finishing touches remaining before the expected unveiling this week.
The company shared a short teaser video of one of the underground stations last month. Captioning it as a "Tunnel Rave", the video showed huge LED lights across the ceiling as a song by Avicii played over the station's speaker system.