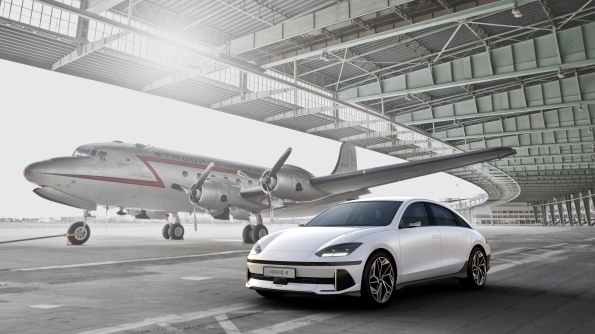 Following a successful reveal last month, Hyundai has provided us with a few more details on the upcoming Hyundai IONIQ 6.
As per Hyundai, the IONIQ 6 range is 380 miles or 610 km via the WLTP testing cycle.
Although WLTP testing is a little more generous than the EPA rating, so expect a number a bit lower than that by the time it arrives in North America. The IONIQ 5, on the same E-GMP platform, only saw a difference of 12 miles between the WLTP testing and EAP rating.
Although the IONIQ 6 has the same platform as its SUV cousin, the design is really where the IONIQ 6 squeaks out more range.
The vehicle is based on the Prophecy concept, which has the lowest coefficient of drag of any Hyundai produced. This low coefficient and other aerodynamic advances allowed the IONIQ 6 to get the most out of the E-GMP.
In addition to the range, we also know the following:
Option of 20-inch wheels or 18-inch wheels
Choice of a dozen exterior colours and four interior colours
A pair of large screens that will operate as both an instrument panel and central infotainment
Four USB C ports, one USV A port
Hyundai native navigation with charging station locations and information
Capable of over-the-air (OTA) updates
800V charging
Production to begin in Q3 2022