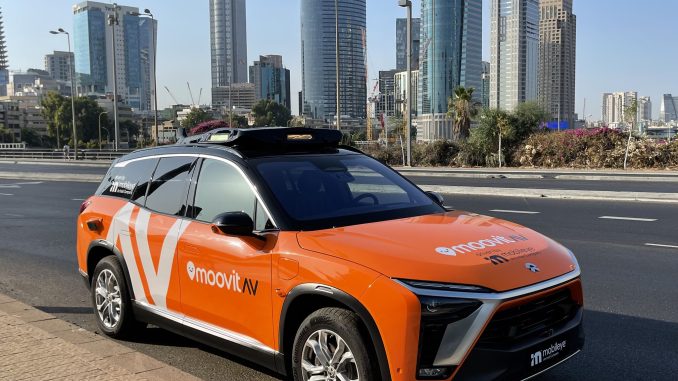 Mobileye showed off its True Redundancy sensing technology in Jerusalem this week, as the company prepares to launch its robotaxi services in Israel and Germany.
True Redundancy is Mobileye's environmental sensing technology, which uses both cameras and radar-lidar. These two systems act as backups rather than complements to each other.
Ahead of the launch, True Redundancy was put to the test on Jerusalem's congested streets, and the car was able to imitate the multi-stop behaviour of a ride-hailing service like Uber.
In addition, the AV effectively interacted with humans on multiple times, such as while navigating around jaywalking individuals.
In a statement released Tuesday, Mobileye said that the tests were a "significant milestone" for the Intel subsidiary ahead of the launch of its robotaxi services in Israel and Germany.
Mobileye will operate a fleet of orange NIO ES8s created exclusively for commercial, driverless ride-hailing services by Chinese electric vehicle (EV) maker NIO.
You can check out the Mobileye robotaxi ride through Jerusalem in the video below.