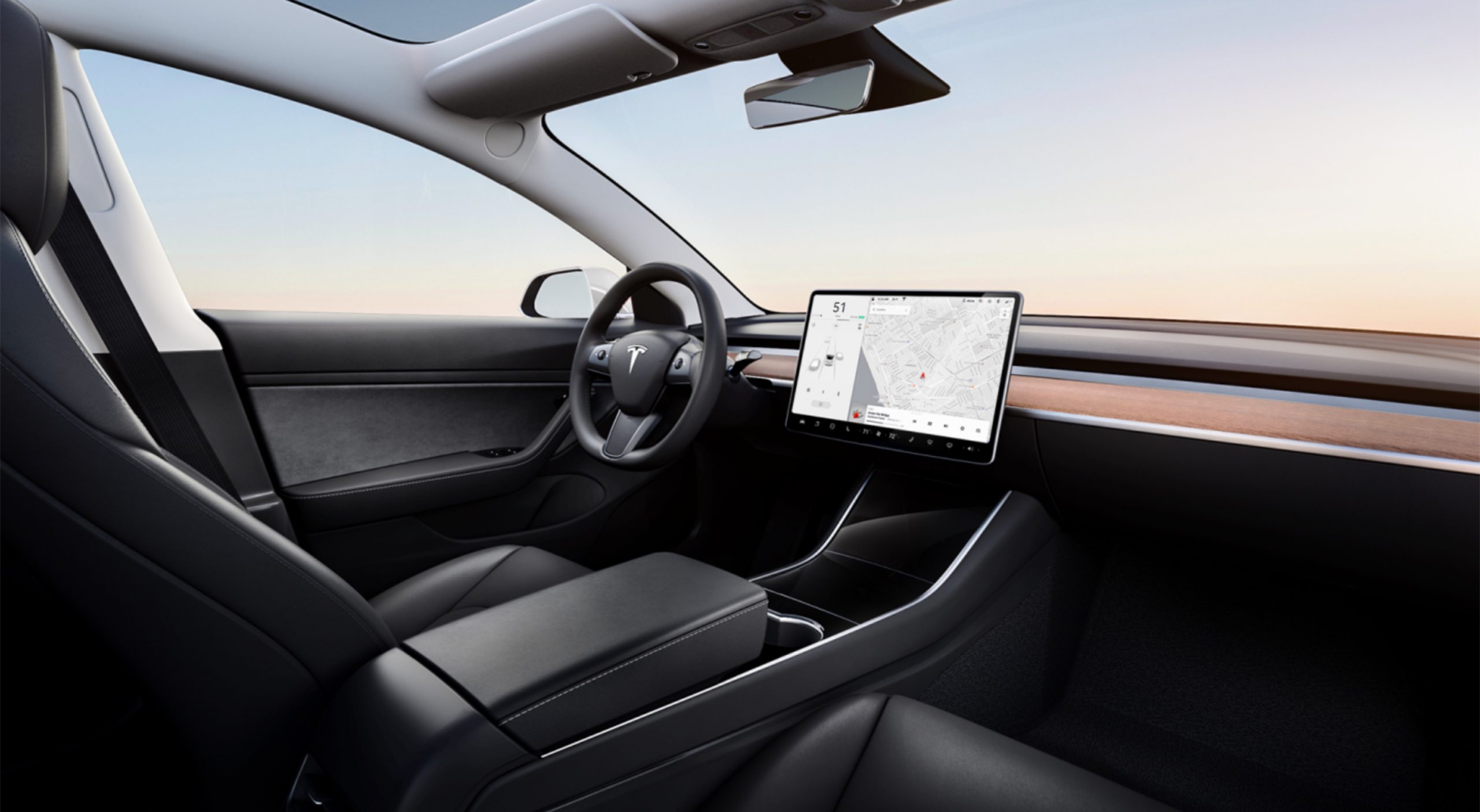 Today J.D. Power released the results of the Tech Experience Index (TXI) Study, and the results may surprise anyone who owns, or has been inside a Tesla.
The TXI Study looks at 34 technologies in new vehicles, and measures how effectively automotive brands implement them, how much owners like them, and how often they experience problems with them.
Measured on a 1,000 point scale, Volvo earned the top spot with 617 points, followed by Tesla with 593 points*. Rounding out the top 5 in the luxury segment were BMW (583), Cadillac (577), and Mercedes-Benz (567).
If you're wondering how or why Tesla placed second in what should be a runaway victory, it is because the automaker doesn't meet J.D. Power's ranking criteria. Namely, it doesn't give permission for the firm to survey its owners in 15 states in the US. Instead, Tesla's score was calculated based on a sample of surveys from owners in the other 35 states.
Had it been scored using the same methods as the other automakers, it's hard not to believe it would have trounced the competition and easily come in first place.
Porsche and MINI were at the bottom of the rankings with just 453 and 444 points respectively.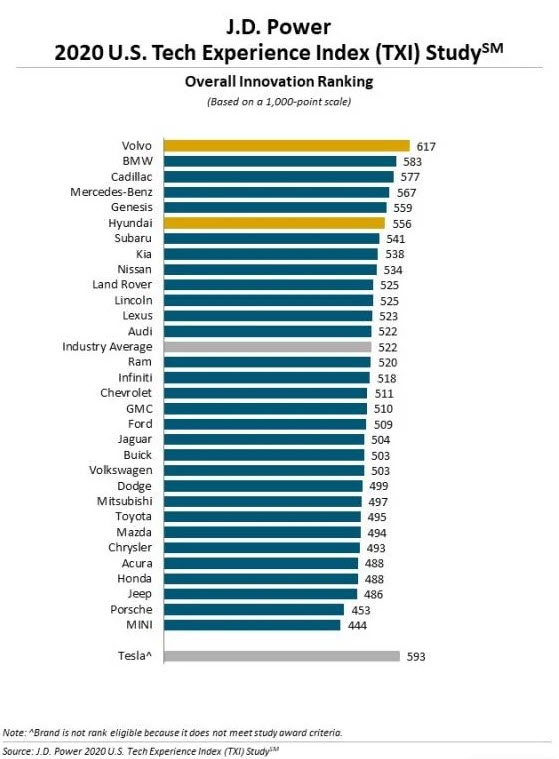 Among the key findings of the study, new vehicles owners really like the additional views offered by having multiple cameras around the vehicle. This study was conducted between February and May 2020, before Tesla released the new rear-view camera views in a free software update.
Another key finding was that many owners don't yet trust automated driving technologies. They note that training drivers on the expectations and proper usage of the features is important to ensure they are not misunderstood or misused.