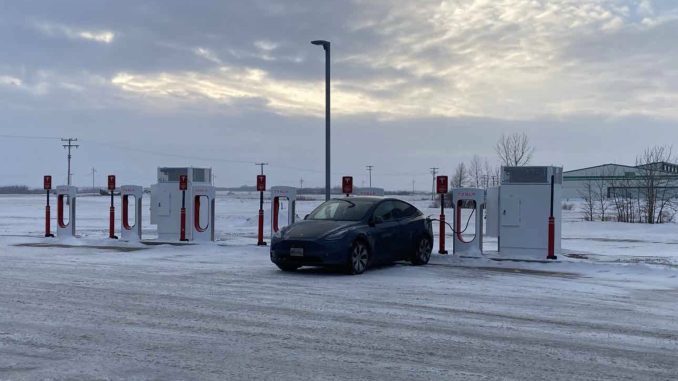 Tesla and other electric vehicle (EV) owners in Canada are one step closer to being billed per kWh instead of the current time-based billing system. Measurement Canada is now accepting applications from charging providers for a temporary dispensation program.
For more than two years Measurement Canada has been working on implementing a fairer per kWh billing system for EV charging stations across Canada. As with most government processes, progress has been slow.
Measurement Canada to transition to per-kWh billing for EV charging
In August Drive Tesla obtained a letter from Diane Allen, President of Measurement Canada, indicating the federal government was hoping to allow for kWh billing at DC fast charging stations before the end of 2022, but not before another consultation period needed to be completed.
That timeline might still be met as we have learned that consultation process ends tomorrow, December 9 2022.
Additionally, Measurement Canada is now accepting applications from charging providers to be approved for a temporary dispensation program that would allow them to bill customers per kWh, instead of for how long they are plugged in.
We have also learned that Tesla will be applying for this temporary dispensation program to bill customers per kWh at their Supercharger stations. According to our information Tesla was successful in lobbying the government to be able to show customers how much they are being billed on their in-car display, instead of being forced to add displays to their Supercharger pedestals, something that would have cost a considerable amount of money, and time.
Whether Tesla will be able to implement per kWh billing before the end of the year remains to be seen, as their application needs to go through the necessary steps before it is approved. Given that we are already in the second week of December, and that we are soon entering prime holiday vacation periods, the application might not be approved until the new year.