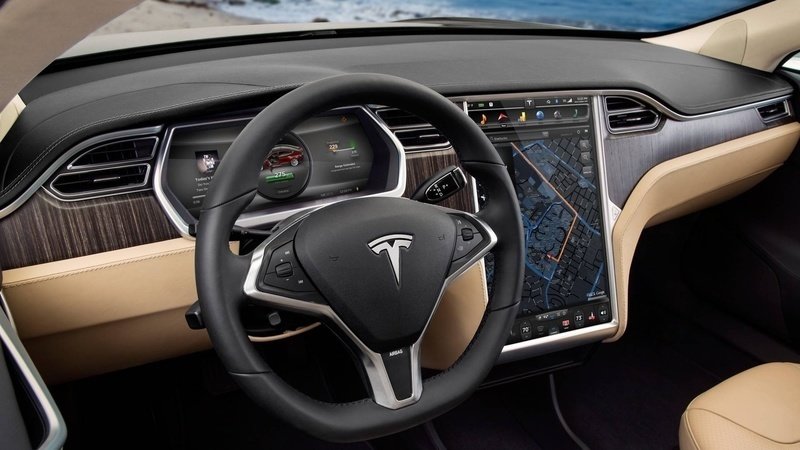 Tesla began offering an upgrade program earlier this year for Model S and Model X owners with vehicles built before March 2018, which have the older MCU1 (Media Control Unit).
One of the big downsides to the MCU2 upgrade, which costs owners $3,310 CAD ($2,500 USD), was that you would lose the ability to listen to basic FM and AM radio. Sirius XM satellite radio service would also be lost with the upgrade.

Even though the upgrade would make the display more responsive and smoother, rendering images and web pages faster, as well as add features like the ability to play Netflix, some owners didn't go forward with it because they didn't want to be without basic radio.
It looks like Tesla has some good news for those owners who held out, as the automaker has updated the FAQ section of their Infotainment Update website.
Beginning some time in Q4, Tesla will be adding a "Radio Upgrade" which includes the installation of a compatible radio tuner and antennas. This addition will allow you to keep FM and Sirius XM radio, but unfortunately not AM radio.

Tesla has not indicated if there will be an additional cost associated with this Radio Upgrade, but there likely will be. In both China and Germany Tesla has already started providing this upgrade, which costs an additional ¥2,000 ($395 CAD) or €520 ($800 CAD) respectively.
Update: the cost is $500 USD
The information about the Radio Upgrade only appears on the US version of the site, so it appears it won't be coming to Canada in 2020.
Were you holding out on doing the upgrade because you didn't want to lose radio service? Will this make you do it now? Let us know in the comments below.