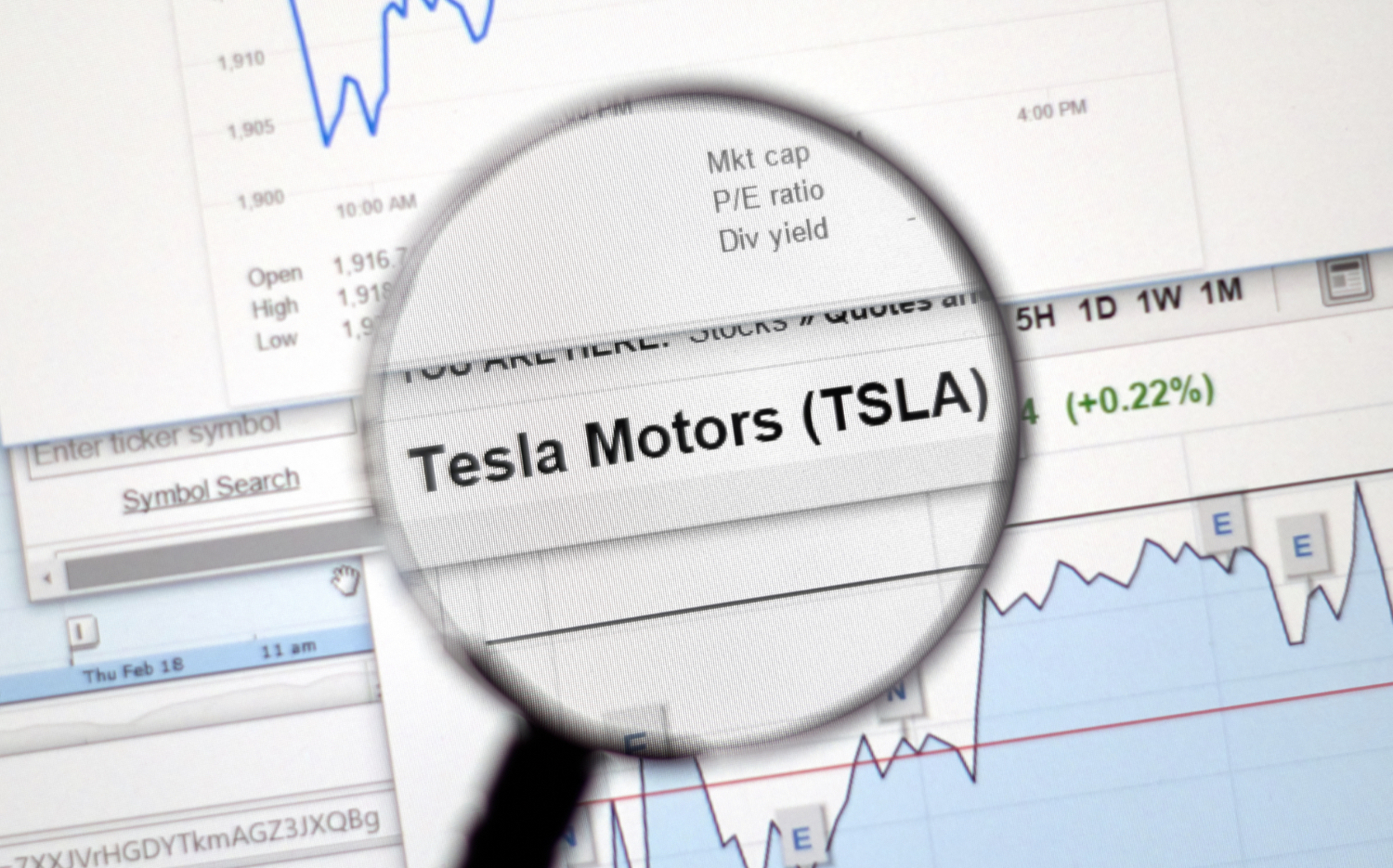 Shares of Tesla (TSLA) were up more than 11% yesterday to close at an all-time high of $1,835.64, the first time the stock has closed above $1,800.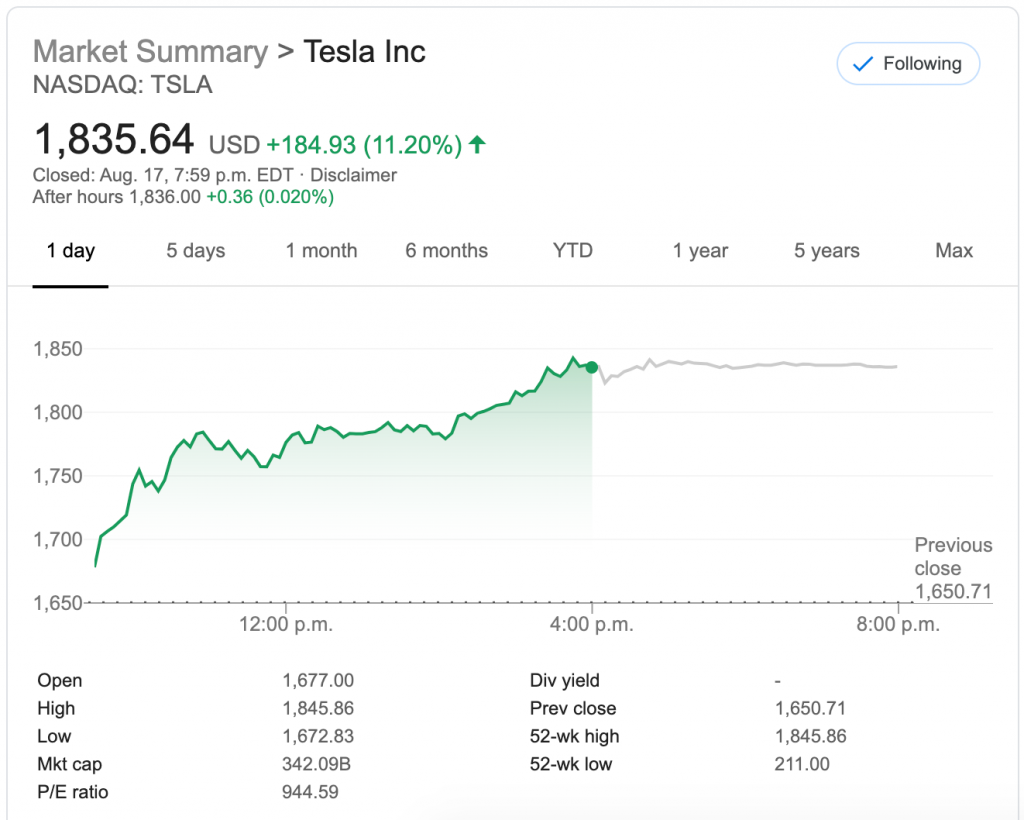 After several weeks of fairly consistent share prices, the stock has now risen nearly 32% over the past four days alone. The jump comes after the automaker announced a 5-for-1 stock split last week.
Also buoying the stock are recent upgrades from prominent Wall Street firms like Morgan Stanley and Merrill Lynch, who last week doubled their price target for Tesla to $1,750.
With the recent surge in share price, Tesla's market capitalization sits at nearly $350 billion. That is more than triple the combined market caps of General Motors, Ford Motor Co., and Fiat Chrysler.