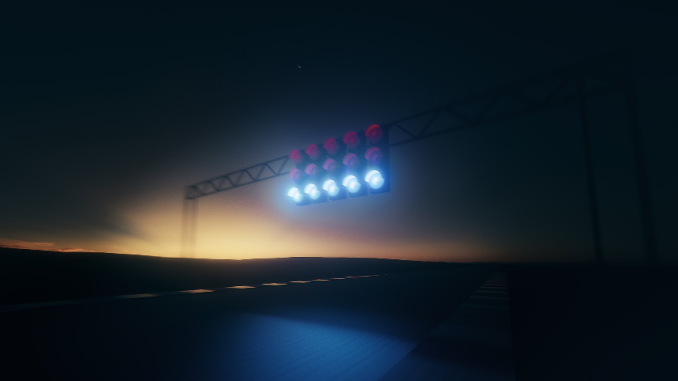 Lucid Motors is adding a new variant to the Air lineup and has announced an August 19th reveal. The venue is The Quail, but the company has been teasing a cryptic shot showing track lights.
The new Air will start deliveries in 2023. This is different from the new Stealth Look variant.
Lucid titled the teaser image "Blue means go," which could suggest a new high-performance variant. If that is the case, it could be a challenger to the Tesla Model S Plaid.
While Lucid has not revealed the specs, there have been rumors of a tri-motor system with the potential for more power.
The press release announcing the event on the 19th says it is "a global debut of a new vehicle variant that could only come from Lucid." Senior staffers may be on hand for the reveal. More people will be able to admire the new car when it is displayed at the Concept Car Lawn in Pebble Beach Concours d'Elegance two days later.
Other events lined up by Lucid include the Motorlux on August 17th, where it will showcase the new Stealth Look trim. Lucid will also appear at the Rolex Monterey Motorsport Reunion on August 17th, 19th, 20th, and 21st.
Meanwhile, Lucid is struggling to ramp up production at its factory. Currently, it can't produce the Air fast enough as demand is high. But it is not the only startup struggling, reporting a loss of $1.7 billion for Q2, even though its revenue increased.