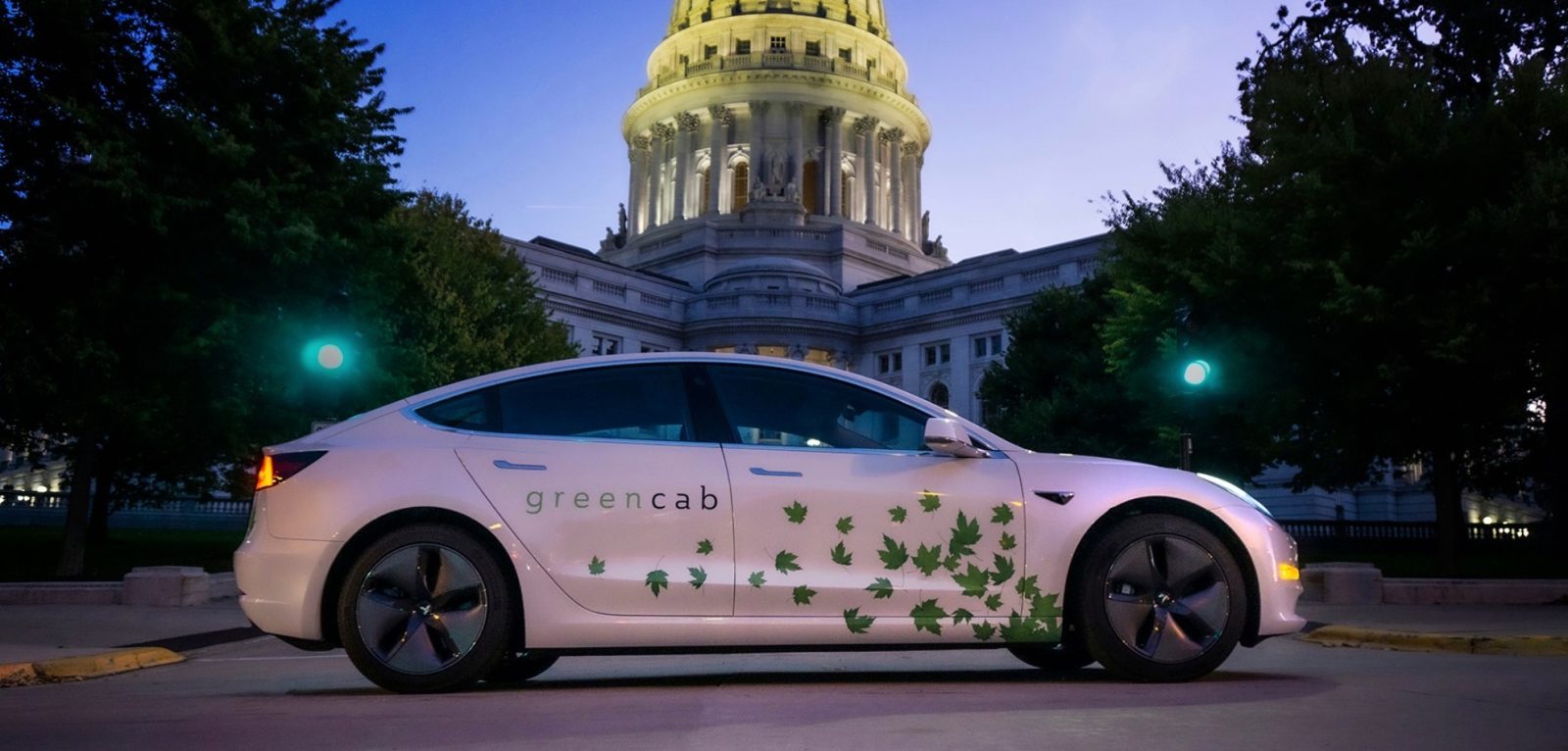 Green Cab, a company based in Madison Wisconsin, used to have a Toyota Prius's (Priui?) fleet. But now they have ditched that idea and teamed up with Zerology to replace them all with Tesla Model 3's.
Started in 2010, Green Cab was the city's only green ride-sharing service. Now with this change, they will be North America's first all-electric cab company. No details have been announced about which version of the Model 3 they will be using, but based on economics alone, one can only assume it will the Standard Range Plus model.
With the move to Tesla, there will no doubt be a boost in ridership as people will want to have the Tesla experience without having to hand over $40,000+. One thing is for sure, they will definitely need some instructional stickers on both the exterior door handles and the interior door exit button (Nikola Pro's exit decals would do the job) to ensure riders know how to open the doors properly.