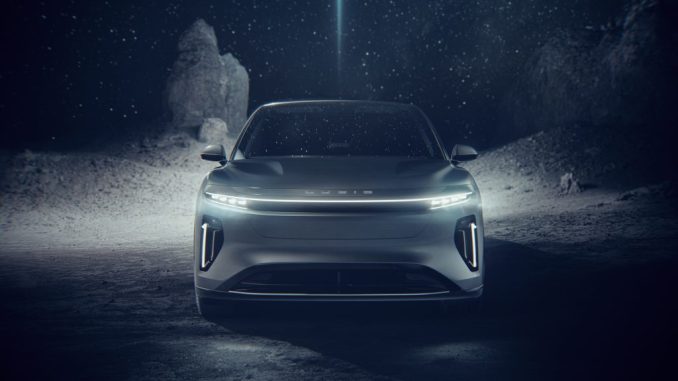 Lucid has shared new details of its next luxury electric vehicle, the Lucid Gravity SUV. The new details come on the same day the automaker officially launched the two lower priced versions of the Air sedan, the Pure and Touring variants.
According to Lucid, the design and specifications of the Gravity SUV are still being worked on, but it will come with flexible seating options allowing for seating of five, six, or seven adults across two or three rows.
Lucid says it will also feature their "next-generation Glass Cockpit high-resolution displays, powered by the next generation of the intuitive and elegant Lucid UX software interface."
As for performance and range, no specific details were provided but Lucid said the Gravity will offer "more range than any other EV on the market," the only exception being the Lucid Air, which has an industry-leading 520 miles (836km) of range on a single charge.
"I'm so thrilled with the results we are seeing with Lucid Gravity, sparing no opportunity to build on everything we learned with Lucid Air to create something that warps the vehicle-class continuum. It is both a supercar in disguise and an SUV with flexible passenger and cargo space that seems impossibly big relative to the exterior size of the vehicle. And it does this all with Lucid's distinctive post-luxury design, inspired by California," said Derek Jenkins, Senior Vice President, Design, Lucid Group.
More details on the Gravity will be released when the company plans to open reservations for the luxury electric SUV in both Canada and the United States in early 2023.
Deliveries of the Gravity are expected to begin in North America in 2024, with timing and availability in other markets yet to be determined.
While we wait, Lucid also shared these new renders of the Gravity.