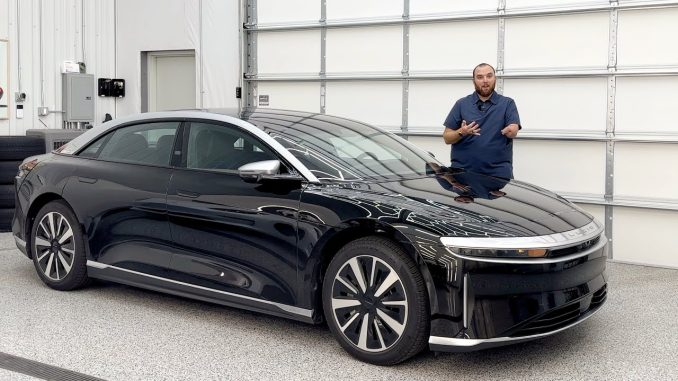 An excellent professional car polish is the right of passage of any car detailer lover, but for those who own the Lucid Air, you may be in for a nasty surprise.
According to the Out of Spec Detailing team, the Lucid Air's Grand Touring paint was too thin to even polish.
Most new vehicles will come from the production plant at 3-4 mm. However, the Lucid Air Grand Touring was routinely scoring below 3 mm and as low as 2.24 mm.
As you may know when polishing a car, the polishing pad and abrasive polish work together and remove the uppermost layer of paint from the vehicle.
However, a good detailer will check the thickness of the paint before going to work; if the paint is too thin, it could burn through the paint.
Due to the thinness of the paint on this specific Lucid Air, the Out of Spec Detailing team decided to use Paint Protection Film to cover scratches.
As per the video, the other option for the Lucid Air Grand Touring Paint is to wrap it in vinyl.
It is unclear if it is an issue at the paint shop or if Lucid buffed the vehicle so much it went too deep.
So, if you are a Lucid owner, take your Air to a professional detailer and get your paint tested before going to polish!