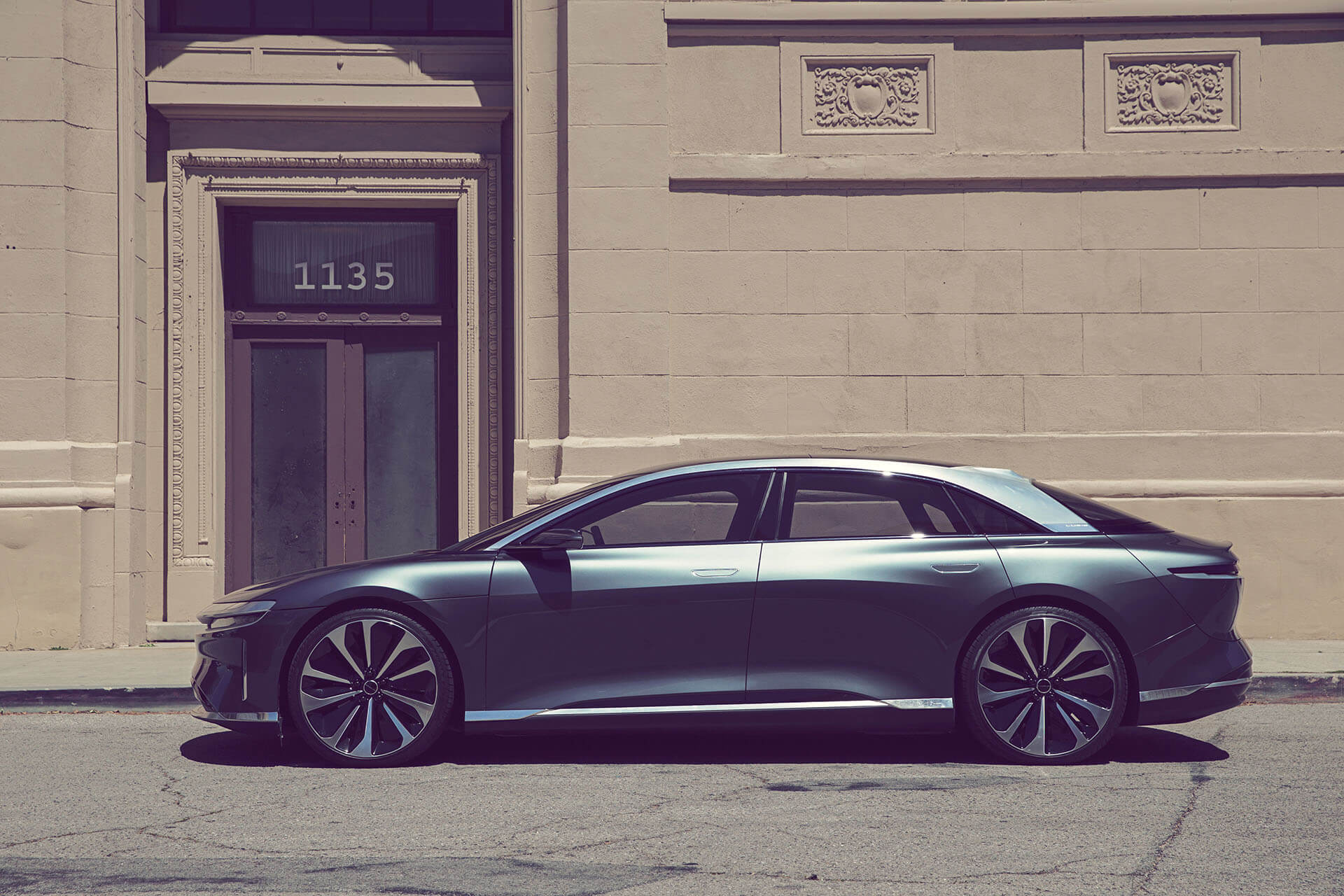 Lucid Motors has been slowly releasing information on its upcoming Air electric vehicle ahead of the official launch, scheduled to take place tomorrow at 4:00pm PST.
With less than 24 hours to go until its livestream unveiling, new information has been revealed on just how much money you'll have to set aside if you want to have one in your garage.
The top-of-the-line Dream Edition will cost $161,500 USD ($213,700 CAD) after federal tax credits. That is signifcantly more than its main competitor, the Performance Tesla Model S which starts at $94,990 USD ($130,990 CAD) before incentives.
If you want the Grand Touring Edition, likely akin to the Long Range Plus Model S, be prepared to pay in the low $130,000s USD ($172,000+ CAD) after federal tax credits.
To get the cheapest variant, the Touring Edition, you will have to wait until late 2021, at which time it will be price under $100,000 USD ($132,000 CAD).
Over the last several weeks we have learned a lot about the Air. In July we learned it has a record low drag coefficient of 0.21. We also recently learned the range could top out at 517 miles (846km) thanks to a 113kWh battery pack.
Then last week Lucid released a short video showing the Dream Edition can complete the 1/4 mile in under 10 seconds.
Lucid's next electric vehicle, an SUV, was recently spotted in the hill of California during a promotional shoot, hinting we may also get more information about it during tomorrow's event.
Source: Bloomberg