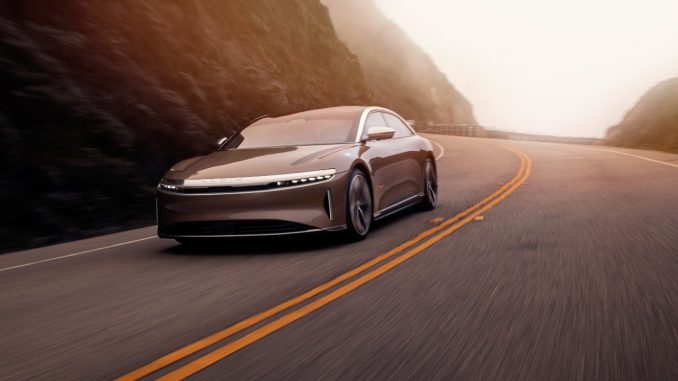 Lucid Motors announced today the official pricing for the most affordable base model of the upcoming Lucid Air electric sedan.
Simply called the Lucid Air, the base model won't be available in 2022. When it arrives, it will come with a sticker price of $69,900 USD ($91,900 CAD), after deducing the US $7,500 tax credit. That puts it right in line with the Long Range Plus (LR+) Tesla Model S.
If you hadn't heard already, Tesla just this week reduced the price of its flagship sedan by several thousand dollars, now starting at $71,990 USD ($101,990 CAD).
It won't only be close in price to the Model S, but also in range and power. Lucid is targeting a range of 406 miles (653km) on a full charge, slightly edging the current Model S range of 402 mile (647km). Given the base Lucid Air won't be available for another 2 years, we fully expect the Model S at that point to be well over 400 miles of range.
You can reserve yours now on the Lucid website. Reservation holders will also get 3 years of free charging on the Electrify America network.
You can read more about the Lucid Air from our coverage of the unveiling event last month.
Introducing the new elemental version of the high-performance, ultra-efficient #LucidAir – post-luxury electric attainable from $69,900* (after US tax credit).

Reserve yours for just $300 and receive 3 years of included Nationwide @ElectrifyAm Charging. https://t.co/6EFqNo10MK pic.twitter.com/IToazgHBcn

— Lucid Motors (@LucidMotors) October 14, 2020