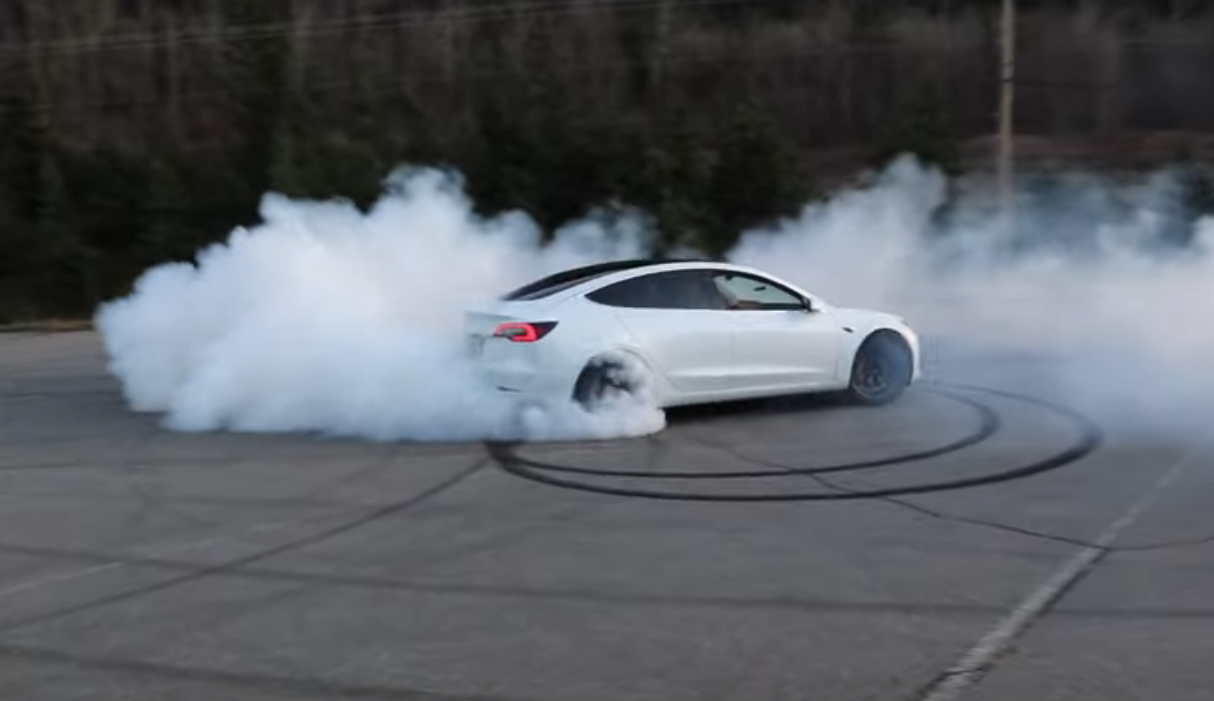 Tesla's aren't exactly known for their drifting or donuts. With all of their advanced safety features, in particular traction control, they're not the easiest vehicle to get sideways. But a Model 3 Standard Range Plus (SR+) owner in BC shows us how its done.
The SR+ owner, Michael Reddicopp from the Fraser Valley in BC, took his newly acquired SR+ to an abandoned parking lot next to the highway to see what he could get out of his RWD Tesla. He turned off or limited as many of the safety features as he could, particularly traction control and ABS.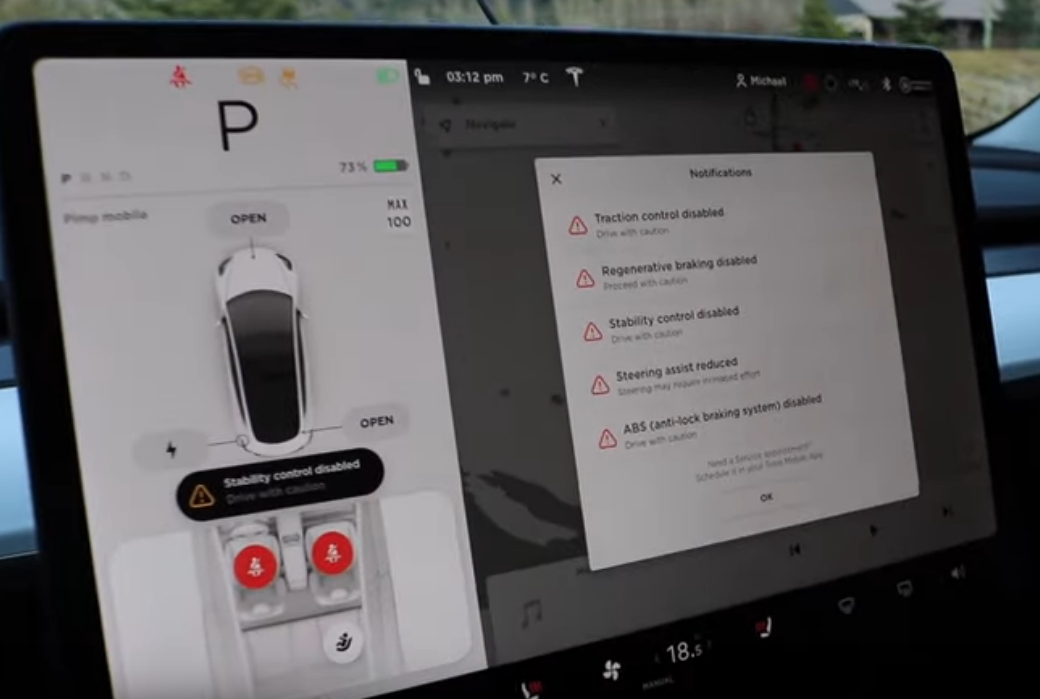 Then the fun begins. In his first attempt at a donut, the screen was reportedly showing 130km/h, which is not difficult to believe considering the amount of smoke and how much tire tread was left on the pavement.
After some donuts and lots of drifting, he's going to clearly need some new tires. If he's going to continue driving like this, he might want to also consider getting a pair of mud flaps to protect the paint on the rear bumper.
Check out the full video below.