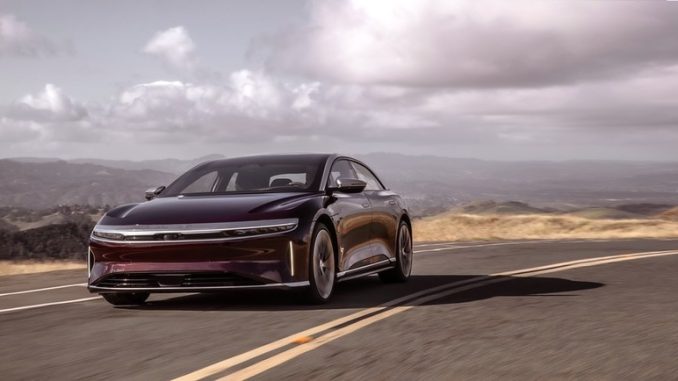 Lucid launched their new Financial Services business earlier this month, giving customers the option to lease instead of purchase their Lucid Air sedan. Lucid is working with Bank of America to offer customers its lease and loan options of 24 or 26 months.
If you are thinking about leasing a Lucid Air Grand Touring, the variant of the electric sedan below the top-of-the-line limited Dream Edition, it is not going to be cheap.
A user at the LucidOwnersForum revealed just how much you would need to pay to lease a Lucid. As per LucidInsider, a Lucid Air Grand Touring lease would break down like this:
48-month lease allowing for 15,000 miles per year
$10,000 down payment
$2,076 per month, with the $7,500 tax credit factored in.
However, these numbers do not include taxes, insurance, maintenance fees, registration or licensing fees.
Now, if you do the math, 48 months at $2,076 plus the other costs, you would be looking at $112,719, which would save you roughly $30,000 on the total cost of the car.
For reference, the Lucid Air Grand Touring is priced from $142,995 and is eligible for the $7,500 federal tax credit in the US.
According to Tesla's Design Studio, a 36-month lease on a Model S Plaid will cost you $1,999 per month with $7,500 down and an annual allowance of 10,000 miles.
Perhaps a more comparable EV would be the Model S Dual Motor All-Wheel Drive, which for the same terms would cost $1,479 per month.
At least to say, not a crazy deal, but not the worst lease deal we have seen in the EV space.