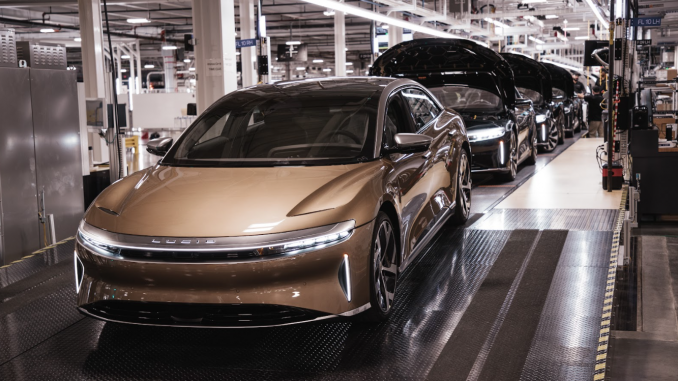 Lucid Group has been struggling to ramp production of its first electric vehicle (EV), the Air sedan, ever since the first until rolled off the production line in late September 2021.
Since then the automaker has delivered just 360 of the luxury EVs. Facing increasing difficulties in getting cars off the line, Lucid is shuffling its executives in charge of quality.
According to sources familiar with the plans that spoke with Business Insider, Lucid's manufacturing vice president Peter Hochholdinger will no longer oversee manufacturing quality.
Instead VP of global quality Nicolas Minbiole will add to his responsibilities and oversee quality for manufacturing, suppliers, and packaging.
Some of the problems Lucid has been trying to improve upon include broken windshield glass, ill-fitting parts, and installation problems during assembly, the sources explained.
The automaker has been facing additional problems that have already resulted in two separate recalls.
The most recent was earlier this week involving faulty wiring which covered over 1,100 Air sedans, in other words every single unit built to date.