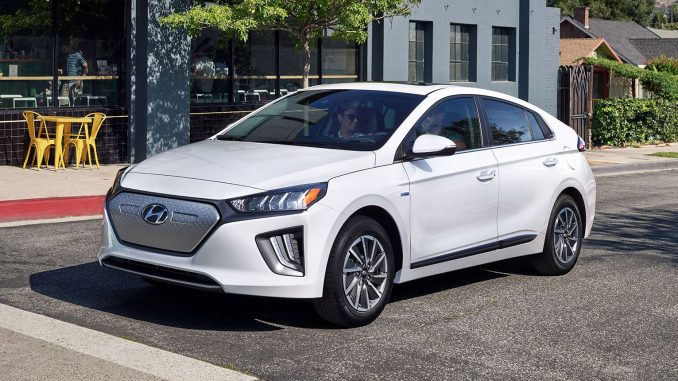 Hyundai has recalled 2,700 Hyundai Ioniq EV's to correct the issue of unintended acceleration where the cars can accelerate after the driver releases the accelerator pedal.
The fault comes from an "unstable electrical ground", which can cause the cars to enter a fail-safe mode. In fail-safe mode, the vehicle can steer and brake like normal but speed is limited.
However, if the driver taps on the accelerator pedal quickly, releases it, and repeatedly press and release the pedal, the car may accelerate after the gas pedal is released.
Since the speed has been limited, the brakes can easily overpower the acceleration.
NHTSA clears Tesla in probe over claims of unintended acceleration
The recall only covers the Hyundai Ioniq EV between 2017-2019 and only covers the United States.
The Hyundai Ioniq EV was only sold in 13 states, and the Korean-based manufacturer cancelled the electric version of the Ioniq EV for 2022, according to a report from KBB.
In the filing to the National Highway Traffic Safety Administration, Hyundai is only aware of a single defect incident. The vehicle came to a stop safely in the sole situation in South Korea.
However, the repair is quite simple. Dealers will repair the ground wiring and update software to prevent the problem from developing.
In addition, we have not seen the same recall in Canada yet.