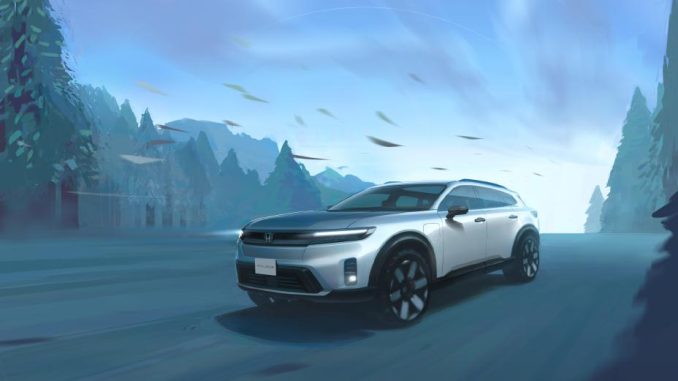 The Honda Prologue EV is coming in 2024, but the carmaker has revealed what it looks like in a video.
Apart from the Prologue, Honda has teamed with Sony to sell EVs from 2025.
Honda may not be the biggest name in EVs, but it has revealed it is working on a flagship electric car. The car, co-developed with GM, had made an appearance in a sketch earlier this year, but we finally see the whole design.
The Prologue may be Honda's first BEV to be sold in the US when it arrives in 2022 alongside an Acura SUV BEV. It shares basic components with GM EVs, using the Ultium electric platform. Honda says it will manufacture 70,000 units of the two EVs. The two companies will jointly develop another EV platform, while Honda will independently make another two.
In the video posted on YouTube by Honda, the design team at Honda's Design Center in Los Angeles discusses how they achieved the goal, including the tools used to collaborate with another team in Japan.
The team said the Prologue is based on what it calls "Neo-rugged." The video also shows some angles of the car. However, nothing is revealed about the interior, although Honda said more details would emerge in the following months.
Marco Tan, VR and CG designer working on the Prologue, described the process, "We were able to see Prologue in digital environments that truly resemble the real world. By simulating and evaluating colors, materials, and even lighting in a virtual 3D environment, we were able to explore possibilities that took styling to a higher level."
You can watch the video here:
All New Honda Prologue Design Preview & Process – YouTube