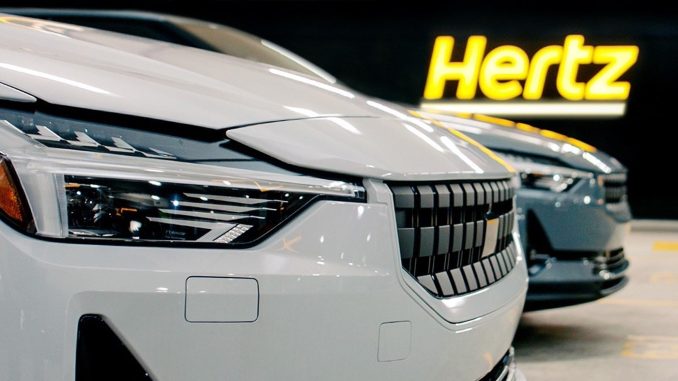 Hertz and Uber are expanding their partnership even further, announcing plans to bring 25,000 electric vehicles (EVs) to Europe. The fleet of EVs will include the Tesla Model 3 and Polestar 2.
Hertz kicked off their electrification efforts in 2020 when they announced a purchase of 100,000 Tesla Model 3 sedans. Along with the massive purchase Hertz announced it would provide up to 50,000 Model 3s to Uber drivers by 2023.
Then last year that partnership between the car rental company and the ride-hailing network expanded to Canada allowing Uber drivers in Vancouver, Montreal, and Toronto to rent a Tesla on a weekly basis from Hertz.
Now the partnership has expanded beyond the shores of North America and into Europe. In a press release the two companies announced this morning plans to make up to 25,000 EVs available to Uber drivers in European capital cities by 2025. Like their partnership in North America those EVs will include both the Tesla Model 3 and Polestar 2, but exact numbers of each EV were not provided.
"As the largest mobility platform in the world, we know that our impact goes beyond our technology. Climate change is the most urgent global challenge which we must all tackle together – now is the time to accelerate. Expanding our partnership with Hertz into Europe will significantly boost our transition to zero-emissions, helping drivers reduce running costs and cleaning up urban transport. We aim to become a 100% electric platform across Europe by 2030," Dara Khosrowshahi, Uber CEO, said
The first EVs will be available this month in London, expanding to other European capitals such as Paris and Amsterdam throughout the year and into 2024 and 2025, Hertz explained.
Uber report shows success after one year of Tesla rental program [Report]