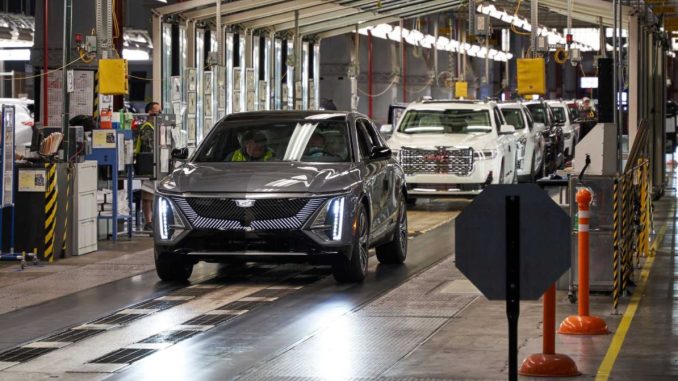 The Joe Biden administration has published a list of electric vehicles that qualify for the new tax incentives under the Inflation Reduction Act. However, several American EV makers have realized that some of their models do not appear on the list. These include General Motors, which has asked the US Treasury to reconsider the lack of qualification of its Cadillac Lyriq EV, as Reuters reports.
Tax credits make EVs more attractive for buyers by reducing costs. As such, EV makers try to remain competitive by getting as many incentives as possible for their models. When the Internal Revenue Service released the list of EVs that qualify for the new EV tax breaks under the Inflation Reduction Act, the Cadillac Lyriq was not classified as an SUV. This meant its price could be at most $55,000 to qualify for the $7,500 tax break. The Lyriq starts at $62,990. However, SUVs up to $80,000 are included.
GM is now calling on the US Treasury to reconsider the classification of the Lyriq as a non-SUV. "We are addressing these concerns with Treasury and hope that forthcoming guidance on vehicle classifications will provide the needed clarity to consumers and dealers, as well as regulators and manufacturers."
The company is suggesting Treasuring should adopt the same criteria as the Environmental Protection Agency (EPA) and Energy Department to ensure consistency.
A Treasury spokesperson, however, has defended the classification as "pre-existing and long-standing."
Tesla is also facing the same issue. Its five-seat Model Y was classified as a passenger car, not an SUV, and costs above $55,000, meaning buyers cannot take advantage of the $7,500 tax break, despite it being the most popular electric SUV in the world.
GM and Tesla qualified for the new EV incentives after the 200,000-units-ceiling was removed.