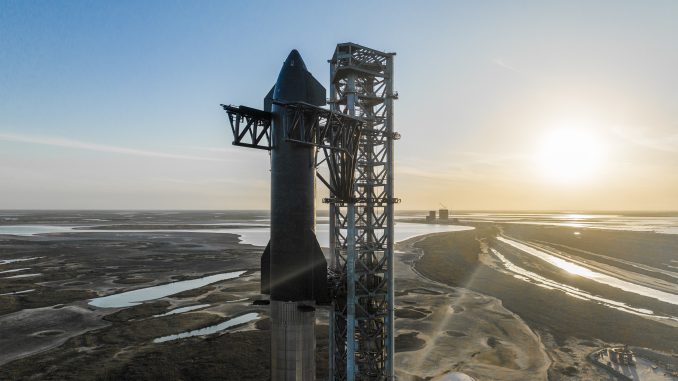 SpaceX has had the first orbital launch delayed. However, CEO Elon Musk has revealed the team has a 'real shot' at the long-awaited milestone in late February. He also stated there could be another launch in March.
Musk revealed this while responding on Twitter to a fan asking if there would be a Starship launch on January 31st.
We have a real shot at late February. March launch attempt appears highly likely.

— Elon Musk (@elonmusk) January 8, 2023
Permit for the first launch was tied up by the Federal Aviation Administration (FAA) for months. The agency wanted SpaceX to prove the launch would not cause damage to the surrounding areas in Boca Chica, Texas.
While some people may be cautious with Musk's predictions, SpaceX has been observed gearing up testing of the Starship. It is targeting January 31st for testing the Super Heavy Booster 7 and Starship S24 prototypes. The crew is rolling out the booster from the development shed to the test site.
Booster 7 rolling out!! Let's go!! pic.twitter.com/uwKojLGWqe

— Starship Gazer (@StarshipGazer) January 8, 2023
Musk recently said the team is being cautious with testing the Starship. It is trying to avoid any fire accident, as it could cause another six months delay.
The Starship is SpaceX's next-gen rocket that Musk plans to use to transport the permanent colony he hopes to set up on Mars. NASA is also tapping on the completely reusable craft as a human lander for its back-to-the-moon mission.