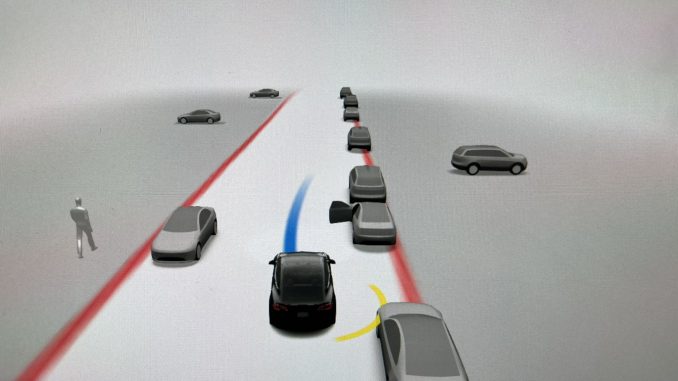 More than one month after the release of Full Self-Driving (FSD) Beta 10.12.2, Elon Musk says the next version should be released next week. That version will be 10.13, and according to Musk it will be deployed to internal testers today to discover any bugs prior to sending it out to public testers.
Owners hoping the next update might be the big V11 release are going to have wait a little longer. Musk gave a seemingly optimistic timeline saying that it should arrive "hopefully end of next month," putting a potential release date six or more weeks away.
However, Musk added that V11 is not as important as it was once believed to be, and that the current version is almost there. This is due to the numerous 10.X versions Tesla has released, which will be up to 24 separate releases, including 10.13 which has yet to come.
Version 11 was supposed to be big update partly because FSD was going to moving to a "single stack" in which city street and highway Autopilot would work on the same codebase. Musk said that will still be happening, and that it is probably the biggest part of the update.
The update from Musk came on the same day his Senior Director of Artificial Intelligence (AI) Andrej Karpathy announced he was leaving the company.
10.13 goes to internal beta tomorrow, external next week. Should handle Chuck's complex left turn.

Beta v11 hopefully end of next month, which just amounts to incorporating highway. Importance of "v11" has been reduced by all the 10.x releases. We're already mostly at v11.

— Elon Musk (@elonmusk) July 14, 2022