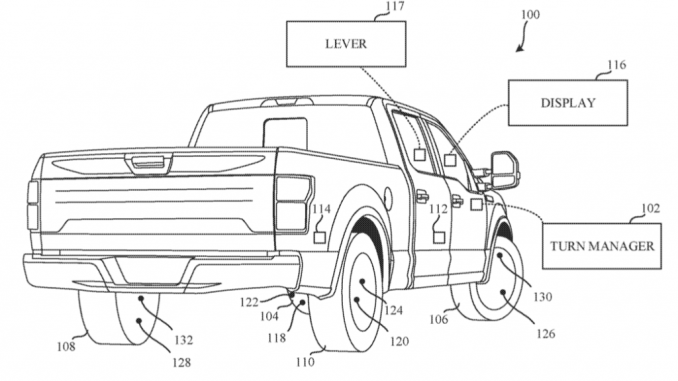 Ford filed a patent back in October 2020 for methods and apparatus to perform a tank turn.
The patent was published late last night on the United States Patent Office's website.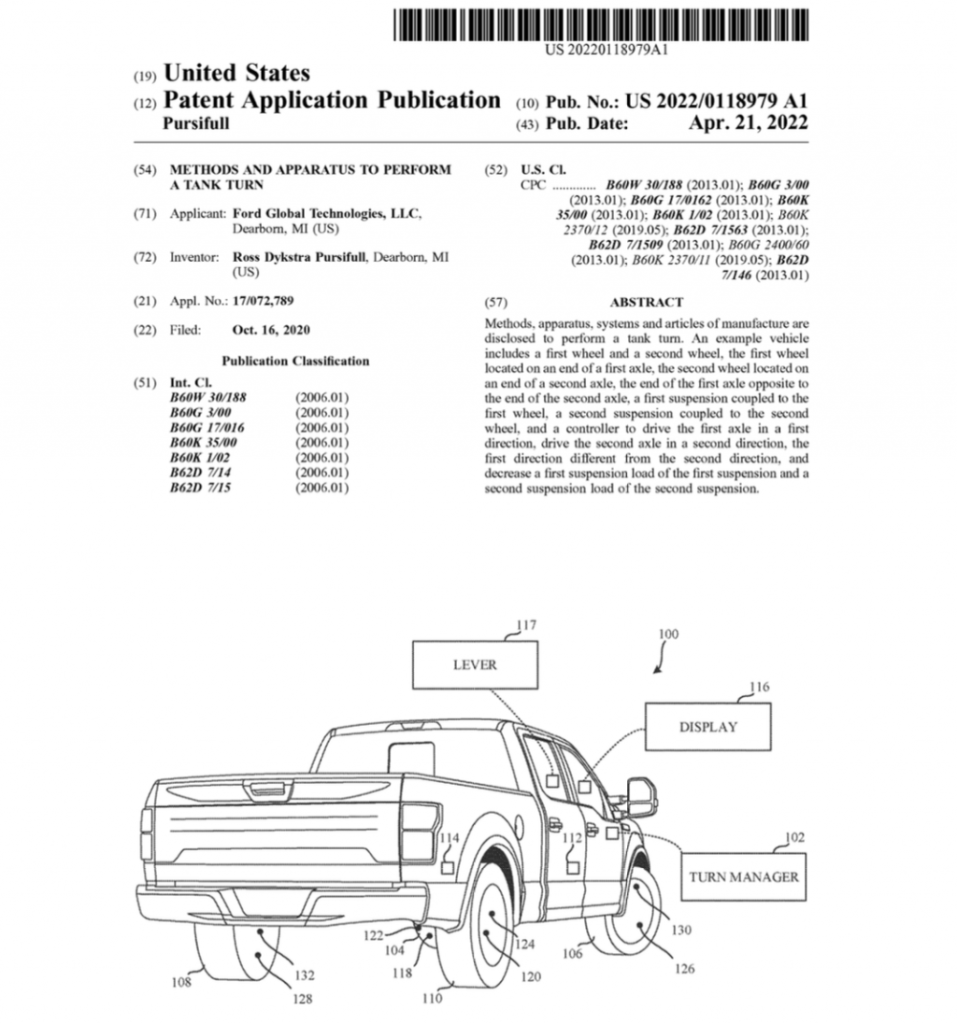 The patent shows off a feature that uses controllers at each end of the vehicle to move the axels in different directions.
As per the patent, when the driver engages the feature, several things happen.
The system will engage a set of brakes and tires
Decrease the suspension load on said wheels
Drive the front wheels in reverse and the rear wheels forward
The result would be an ultra-tight turn.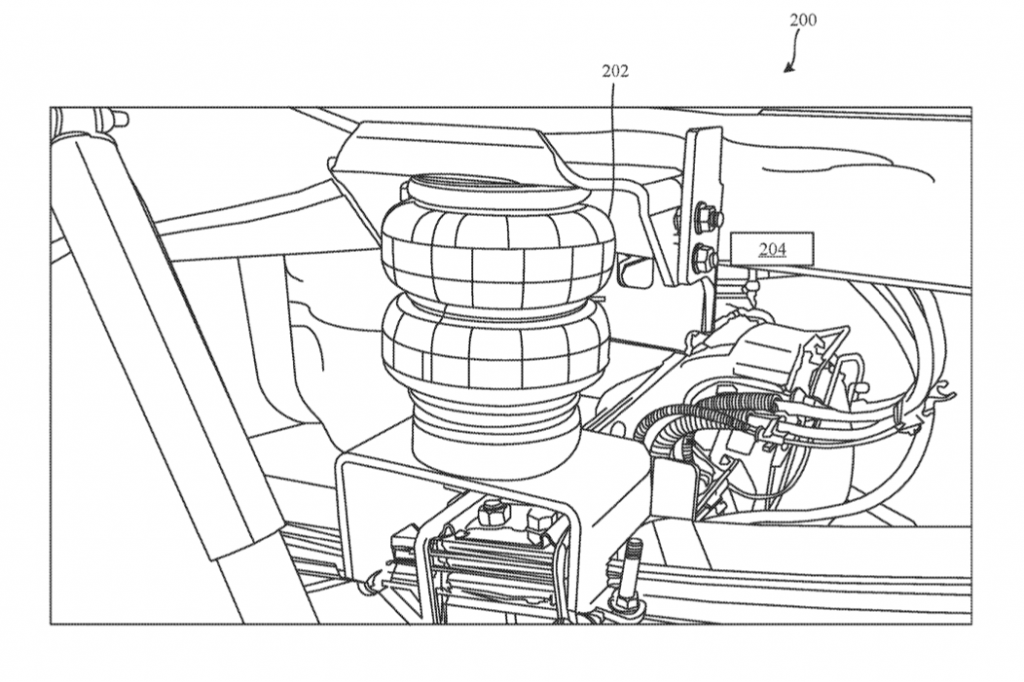 This kind of feature is not a first in the auto industry.
Rivian has a similar patent, but instead of using two motors, Rivian uses four. However, although Rivian said tank turning would come in the R1T, they have yet to launch the feature.
Tank turning is an excellent feature, especially for people looking to use their vehicle for off-roading.
Along with four-wheel steering, companies are looking to cater to those who are off-road but still want regular vehicle comfort.
Ford has yet to comment on the patent or confirm if the feature is coming with the Ford F-150 Lightning or a future version of the truck.