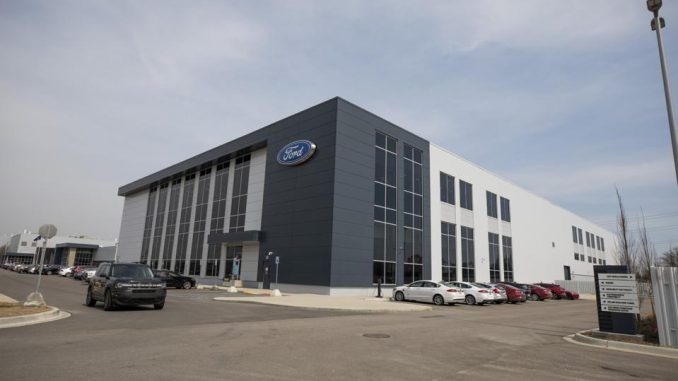 By the end of 2021, Ford will open a battery development center near Detroit, dubbed the Ford Ion Park. The 200,000 square-foot facility will include equipment for design, testing and small-scale manufacturing.
Further to batteries, this development center will develop electronic controls and other parts for Ford.
The goal for the Detroit-based manufacturer is to bring large-scale manufacturing of its batteries in-house. Currently, the company relies on SK Innovation and LG to supply batteries for their EV's including the Ford Mach E.
The move has been sped up in the past few months due to supply chain shortages and a recently settled lawsuit between Ford's two supply companies. As Ford moves away from internal combustion engines, the company looks to shore up battery supplies for years to come.
Ford is not first to the party but is joining several manufacturers who have brought battery development in-house or have joint-ventured with a supply company. This list includes Volkswagen, Stellantis and General Motors.
As per the release, Ford did not confirm where the location of the Ford Ion Park would be. Nor did they confirm where the potential future sites would be for battery manufacturing.