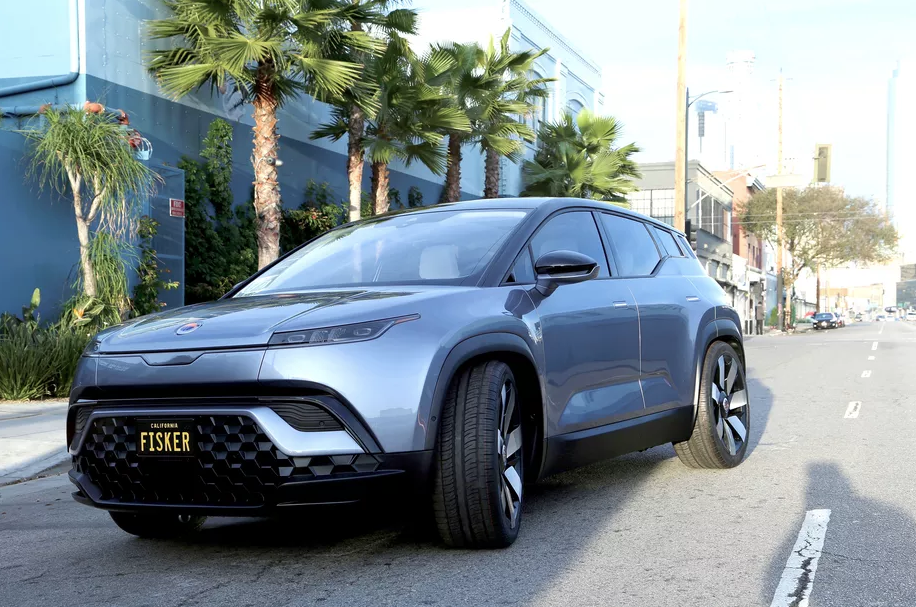 Fisker Inc. has officially unveiled their 'sustainable' SUV made from recycled and vegan materials in a presentation Sunday in Los Angeles ahead of CES 2020 in Las Vegas (via Motor1).
The Fisker Ocean electric SUV will be available in both RWD and AWD configurations and feature a maximum range of 300 miles (482km) from an 80kWh battery pack. Performance is impressive too, with an expected 0-60mph time of just 2.9 seconds.
The interior is a blend of the Model S and Model 3 from Tesla, with a minimalistic design and large vertically oriented center display, and smaller instrument cluster display behind the steering wheel. There is also a heads-up display (HUD) that can double as a display for music lyrics (distracted driving?), much like Tesla's newly release Caraoke feature from the V10 software update.
Fisker also announced that the Ocean will come with some autonomous features, but provided no further details on when and how they will develop that technology.
As originally expected, it will go on sale in late 2021, with deliveries happening in early 2022. What was unexpected was that you will be able to buy one, as original plans called for lease options only. No Canadian pricing is available, but it will start at $37,499 USD ($48,600 CAD). Reservations can be made now for a $250 refundable deposit.