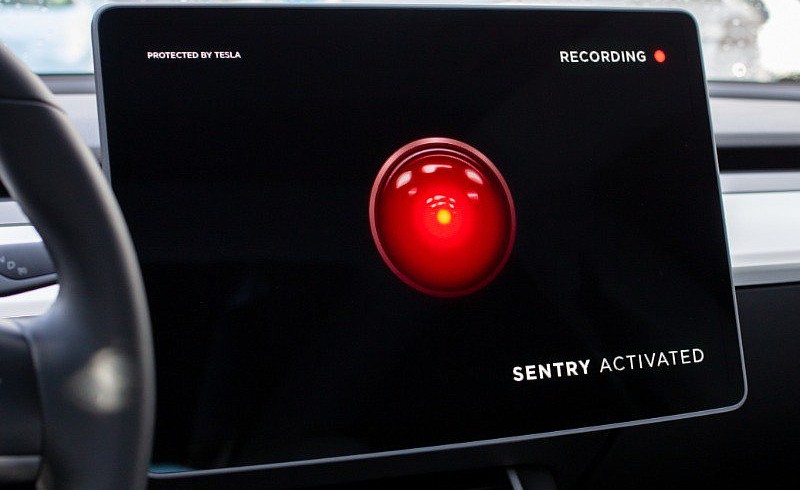 You might have never noticed it before, but there is a camera inside the cabin of your Model 3, sitting just above the rear view mirror. Tesla CEO Elon Musk has mentioned before the intention of the camera was for a future in which Tesla has a RoboTaxi fleet, and it could be used to record passengers for safety and security of the owner.
It's there for when we start competing with Uber/Lyft & people allow their car to earn money for them as part of the Tesla shared autonomy fleet. In case someone messes up your car, you can check the video.

— Elon Musk (@elonmusk) April 5, 2019
Now it appears that camera is going to be active before Robotaxi's become a reality, as Musk confirms on Twitter that it will be used as part of Sentry Mode in a future software update. Responding to a question posed on Twitter by Trev Page, where he asked if the camera can be activated and used for Sentry Mode to capture video of anyone who breaks into the vehicle. Musk simply responded 'Ok'.
Ok

— Elon Musk (@elonmusk) January 5, 2020
This change in use of the camera is not unexpected though, as the Model 3 owners manual says that it is currently inactive, but might be used in potential future features which could be added to Model 3 with software releases.