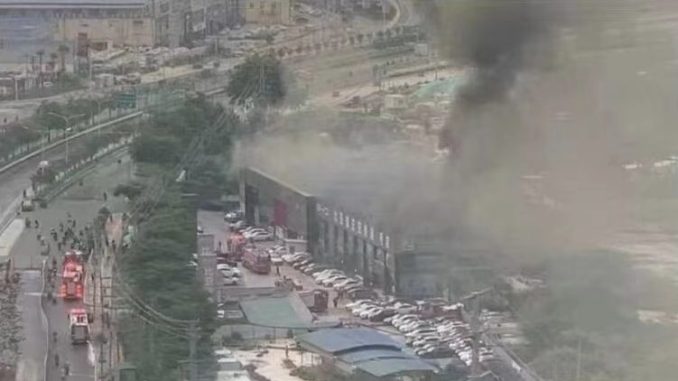 Tesla has had to close one of its repair centers in China following a fire that caused extensive damage and destroyed a number of vehicles. The cause of the fire has not been determined and is still under investigation.
The fire took place on July 8 in Suzhou just west of Shanghai at what is referred to in China as a sheet metal spraying center. Initial reports indicated as many as 100 cars were destroyed in the fire, but later reports, including one by The Paper, said only four vehicles were damaged.
There was also another report from a user on China's social media platform Weibo that the Suzhou location was also being used as a Delivery Center since the end of last year, although Tesla has not confirmed this.
Pictures from inside the building show the extent of the damage, with some Model 3 and Model Y cars completely destroyed while others appeared to be untouched.
Tesla has not commented on the fire, but an official customer service representative confirmed with Yicai that the center has been closed and customers with vehicles in the building can contact the automaker.
Through third parties Tesla has 148 authorized sheet metal spraying centers in 103 cities across China, and runs another 18 locations directly. Each location features a machine repair sheet metal workshop, an aluminum body grinding room, a high-end spray paint room, a middle coating room, and more allowing employees to perform sheet metal, painting, maintenance and other repairs to damaged vehicles.
Tesla China had a record breaking month in June, producing and delivering more cars at Giga Shanghai than ever before. The feat was particularly impressive considering the factory was just recovering from a three-week shutdown that began in late March and resulted in a limited workforce and reduced production in late April and for much of May.