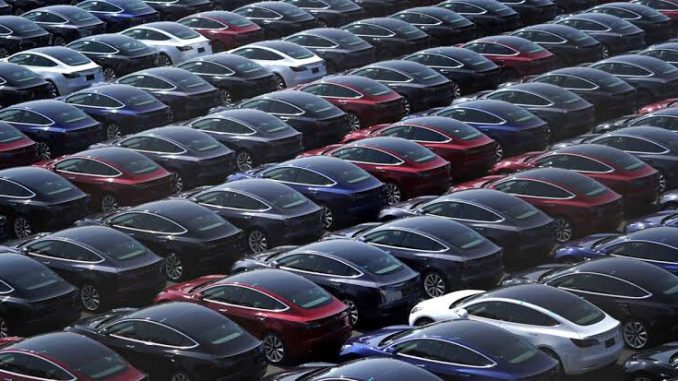 India's Minister for Road Transport & Highways Nitin Gadkari is reiterating his government's stance that rather than lowering its import taxes on electric vehicles (EVs), Tesla should manufacture cars in the country.
Gadkari said at a press conference on Monday that the day when the price of EVs will be less than gas-powered cars is not far away, and if Tesla sets up shop and builds its car in India, it will also get benefits.
"If Tesla manufactures its electric vehicles in the country then they will also get benefits," he said. (via The Economic Times)
While Gadkari failed to explain what those benefits might be, comments made by the minister last week shed some light on his possible thinking.
Speaking at another press conference last week, he said that Tesla should not import cars into the country from China on the grounds it would not be a good deal for India, which is attempting to boost local manufacturing.
Instead Gadkari said India is a huge market with good access to parts suppliers, and Tesla could export cars built in the country to other markets.
Currently EVs imported into India are hit with import duties as much as 100% on values higher than $40,000.
Tesla has been negotiating with the government to lower import taxes for over a year since first incorporating in India in January 2021.
Discussions between Tesla and India over tax breaks have reached an impasse