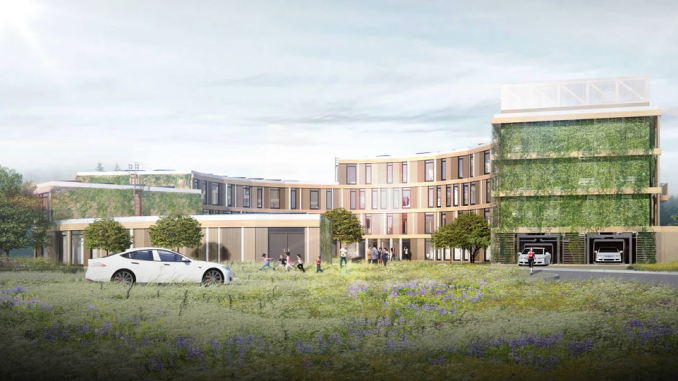 A new net-zero energy townhouse condo development coming soon to London, Ontario will include Tesla vehicles for lease or car-sharing.
We have seen it before when a property developer tries to entice buyers to purchase new homes by offering a free Tesla Model 3, as was the case in Vancouver last year.
EVE Park is taking a bit of a different approach, by instead offering residents the option to lease either the Tesla Model 3 or Model Y.
According to sales documentation, EVE Park will offer an "exclusive lease rate" starting at $497/month. When Tesla first introduced the lease option for the Model 3 and Y earlier this summer, a low initial down payment of $1,000 equalled a monthly lease payment of about $600 for a Standard Range Plus (SR+).
Moving up to the Model Y makes it quite a bit more expensive. Tesla's lease amounts are about double that at around $1,000 per month or more.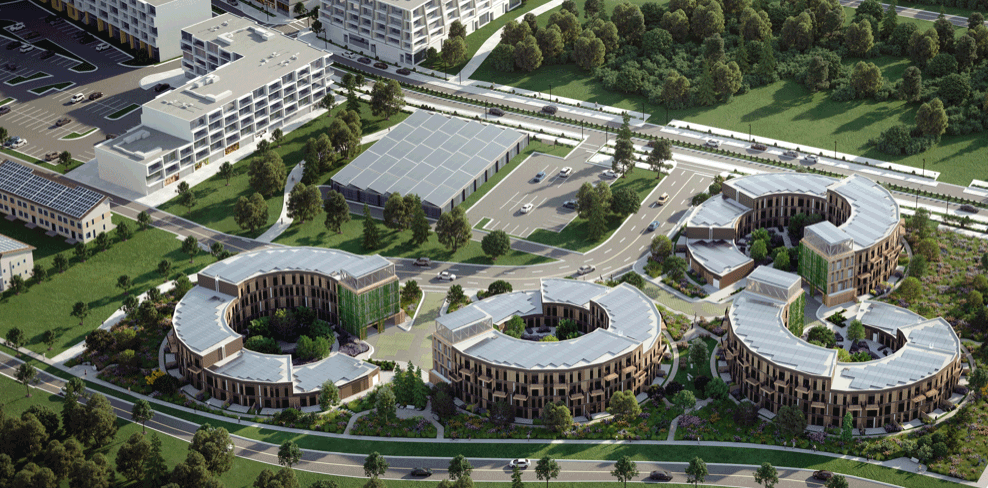 Depending on which variant of the Model 3 and Model Y are available at the eco-friendly development, the rates may end up being a little cheaper than leasing one directly from Tesla.
If leasing isn't your thing, Tesla vehicles will also be available for car sharing. No details are available on how the car sharing agreement will work, which or how many cars will be available, or on how much it will cost.
How you get your Tesla in and out of its parking spot will also be unique. The multiple parking towers at the site will have the same footprint as about 2 parking spots, achieving their density by going up. The towers will feature a rotary-carousel with the vehicles rotated up by a chain mechanism.