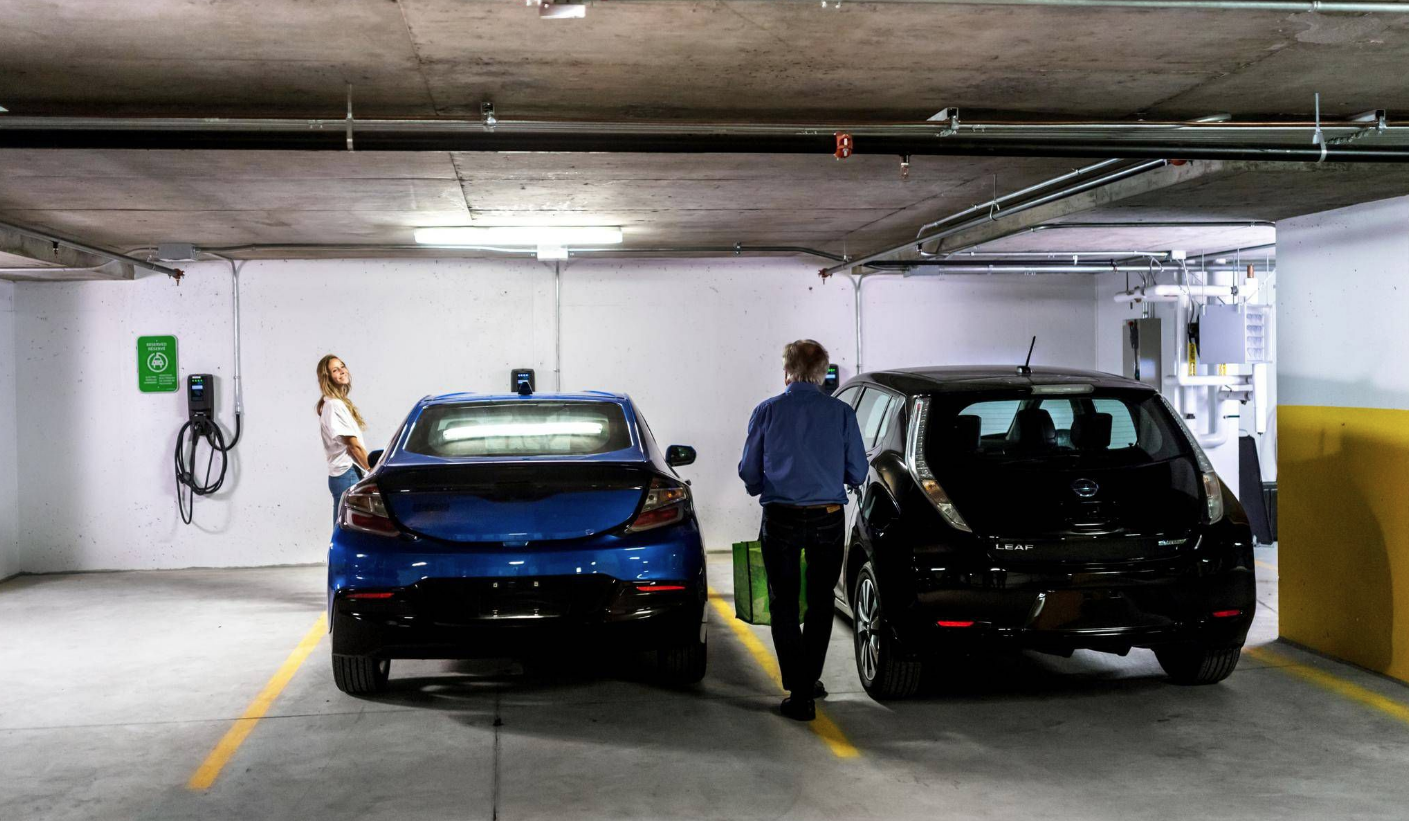 British Columbia already has the highest rate of EV adoption in North America, but that number could be even higher if charging an EV was easier for those living in condos and stratas.
On Friday the Metro Vancouver Climate Action Committee reviewed a report that said there is not enough infrastructure in multi-unit residential buildings to support the number of people that want to charge their EV at home.
Part of the problem is how difficult it is to install an EV charger when a strata in involved. These difficulties were outlined by University of British Columbia business professor Werner Antweiler, who recently went through a 3-year ordeal himself to install about 20 charging stations for his 61-unit strata.
"I was officially professionally interested and nerdy enough to actually have enjoyed the process. But it took a lot of effort from a couple of really dedicated people to make it happen," he told CBC News.
The good news is some municipalities in the province have already implemented rules to help with this problem going forward. Saanich, on Vancouver Island, and Nelson have both instituted new by-laws that govern EV charging infrastructure in new construction.
While that is a step in the right direction, those rules don't help the current stock of buildings that have insufficient infrastructure to support EV charging. Tony Gioventu, executive director of the Condominium Home Owners Association of B.C., says the province should implement a rebate program that helps buildings, and not individual owners, install EV chargers.
"In the long term it would be substantially less expensive rather than individual stations being modified," he said.
B.C. did have an EV charger rebate program through CleanBC and BC Hydro. It recently ran out of money, but is expected to be topped up when the new provincial budget is tabled on April 20th. When it does, BC Hydro expects is to include a new program to help condos and stratas fund the process from assessments to installation.
Along with improved charging infrastructure in condo and apartment buildings, the report also found these barriers that need to be removed in order to increase EV adoption:
lack of affordable used EVs,
more variety in EV models available,
improved public charging infrastructure.