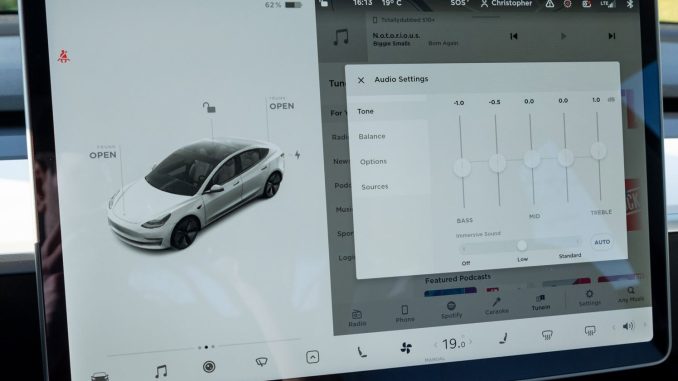 In a tweet thread last night, Elon Musk said the Tesla Audio Engineering department would look into making improvements to add lossless streaming to Tesla vehicles.
Musk replied to a comment from a Twitter user nothing that the audio quality in Teslas is among the best in the industry, but suffers by being limited to Bluetooth streaming.
The Twitter user ShubaDoge (@JaconB1290H) even asked if it would be possible to add Apple Airplay, to which Musk said he will discuss with his team, along with "other improvements."
Will discuss this and other improvements with Tesla audio engineering. The new Model S and X sound system is incredible.

— Elon Musk (@elonmusk) May 27, 2022
So, one has to ask, does this mean that AirPlay is coming soon for Tesla? Or will Tesla develop their own lossless streaming technology that could replace Bluetooth or other market options?
The former is the more likely option considering Tesla has not implemented anything Apple related (CarPlay, Apple Music), and shows no signs of doing so any time soon.
Hacker @greentheonly has found evidence of Apple Music in the source code a few years ago, but he recently noted it was removed soon after and hasn't resurfaced since.