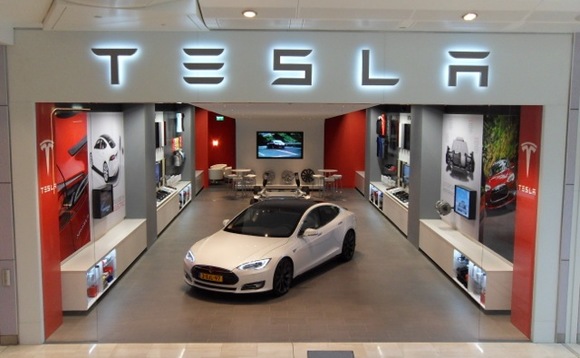 After recently seeing legislation fail to pass in both Texas and Connecticut, Tesla is hoping for a different outcome in Delaware.
On Friday June 11 lawmakers introduced a new bill to the House Economic Development/Banking/Insurance & Commerce Committee, known as House Substitute 1 for House Bill 239. According to a synopsis of the bill, Tesla and other EV makers would receive a special exemption that would allow them to sell their cars directly to consumers.
"This Act creates an exception to the restriction on manufacturers operating vehicle dealerships in Delaware to allow a manufacturer of zero-emission vehicles that does not operate any franchises to own, control or operate dealerships in Delaware," reads House Substitute 1 for House Bill 239.
The bill will now face a hearing by the committee within 12 legislative days. Given the pushback by automotive dealership associations against similar bills elsewhere, it will likely be no different in Delaware.
These associations have powerful lobbyists who work behind the scenes to make sure the legislation fails to pass, while presenting the public argument that the dealership model protects consumers.
You can read a copy of the bill here.
Tesla currently has two locations in Delaware. A Gallery can be found at the Christiana Mall in Newark, as well a Service Center in nearby Wilmington. The state also have five Supercharger locations, many of them at Wawa retail and convenience stores.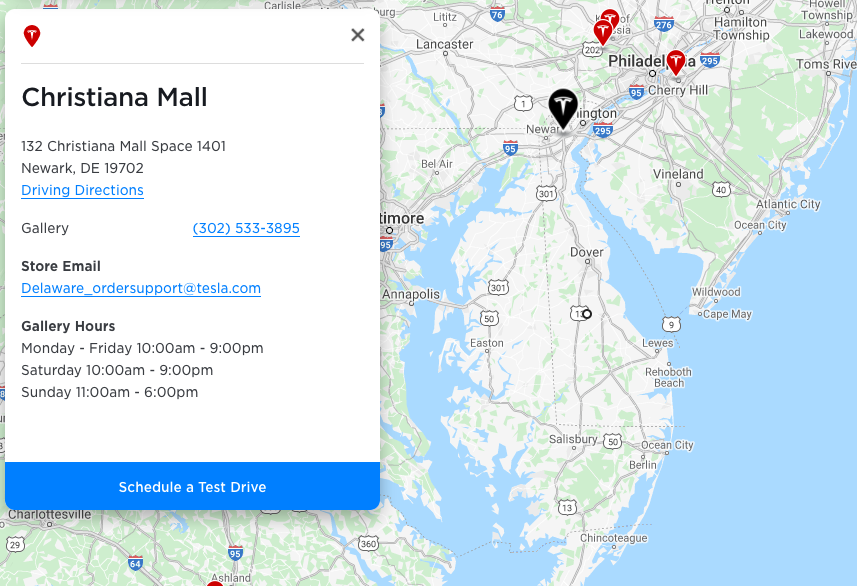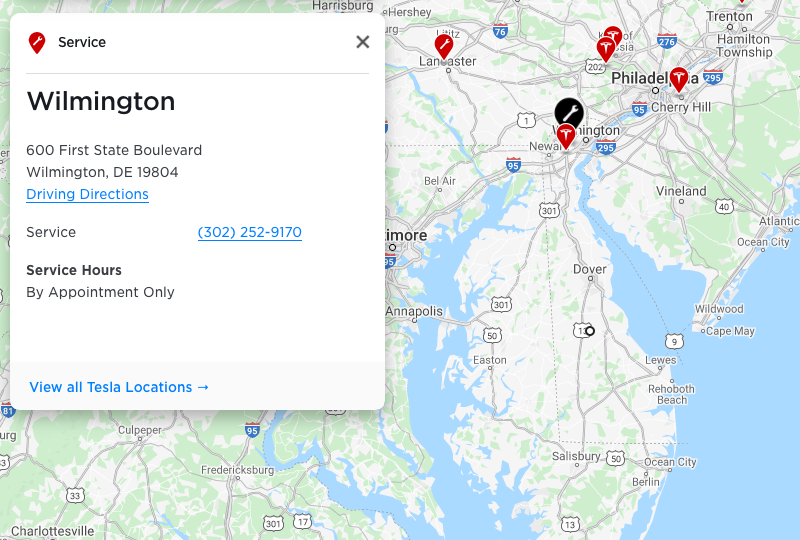 Source: Delaware Business Now