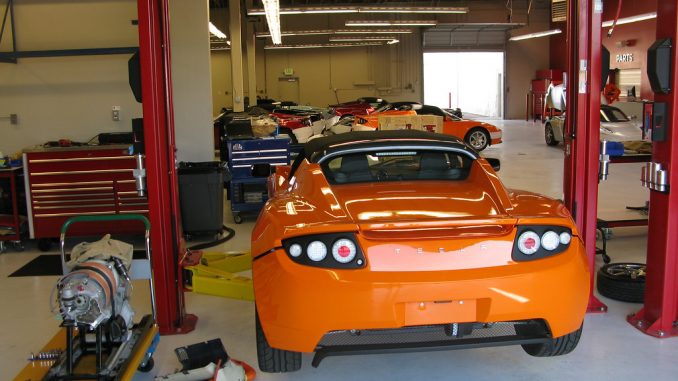 In a text notification sent earlier this week, Tesla announced that their Service Centres will now offer collision repairs.
The notification explained that Tesla Service Centres would fix minor dents, front and rear bumper repairs, wheel and glass repairs, and suspension and axle damage.
Users will book Tesla collision repair services via the Tesla app. With the company providing users step-by-step notifications on the process via the app.
This new service does not come as a big surprise, as on the Q4 2020 earnings call Tesla noted additional services would be coming to the app shortly. As Tesla continues to broaden and update the app, users should become comfortable communicating with Tesla via their smartphones. The app will soon become the focal point for Tesla services and communications from the company.
It is not clear that this service will be available at all Tesla Service Centres in Canada. As per multiple users on Twitter, many Tesla owners received the notification. Interestingly, we did not receive the notification for our Drive Tesla Model 3 near Vancouver.
There will be more to come on this story as we confirm the Canadian Tesla Service Centres with collision repair services shortly.
Did you receive the message in your Tesla mobile app? Let us know in the comments below if you did, and where you are located.
Looks like Tesla's getting more stuff done. Anyone else get the notification in app? @DriveTeslaca @Model3Owners @TeslaOwnersONT @MFrunker pic.twitter.com/0X6bM1ciB7

— Curtis 🇨🇦🔋🚗 (@curtd13) January 28, 2021
I got this as well earlier today! pic.twitter.com/gCvC9baVk4

— Thank you for flying with SpaceX (@CovelloMassimo) January 29, 2021