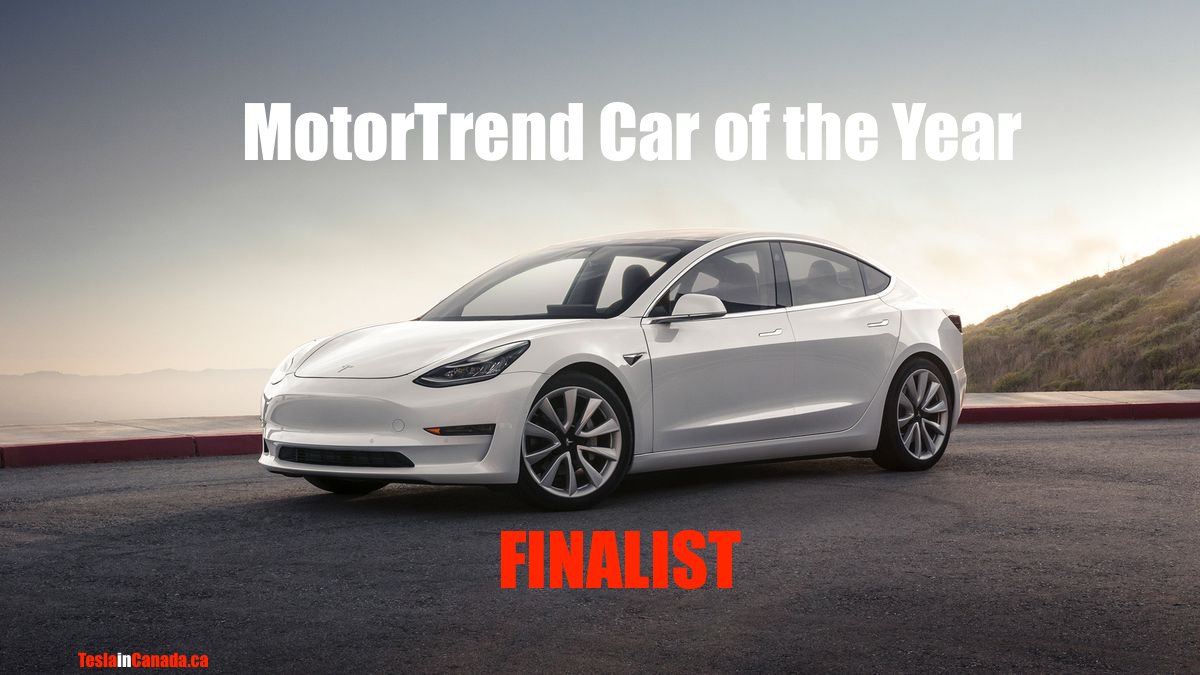 Last week MotorTrend announced the 3 finalists for its "Car of the Year" award. The three finalists were the Tesla Model 3, which has won numerous awards around the world this year, the 2020 Chevrolet Corvette, and the 2020 Kia Soul.
The awards were announced on Monday, and unfortunately the Corvette beat out Tesla to win the award. To become a finalist, the Model 3 beat out the likes of the Mercedes A-Class, Audi A-8, Porsche Carrera, Toyota Supra, and more.
In awarding Car of the Year to the Corvette, MotorTrend called it the first "attainable and credible 24/7 supercar since the 60's". It has a 6.2-liter V8 (LT2) engine with 495hp, which gets it from 0-60mph in 2.8 seconds, a similar time to the Performance Model 3 after the latest software update. It can complete the ¼ mile in 11.1 seconds, about half a second quicker than the Performance Model 3.
It has a starting price of $69,998CDN, but with options that number can quickly reach close to $100,000. You can read the full review of the Corvette at MotorTrend.com.