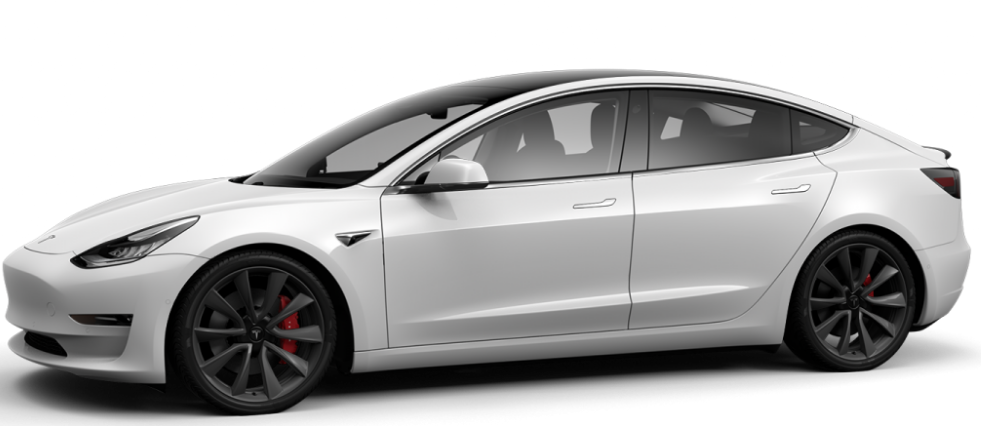 If you've been on the fence about ordering your Model 3, your indecisiveness may have cost you a little extra money this morning, as Tesla quietly increases the pricing of some of their Model 3 variants overnight. On the positive side, the Standard Range Plus (SR+) model is now showing an increase in range.
Before these recent changes, the cash purchase price of a SR+ was $54,990. That has now been increased by $1,000 to $55,990, before any incentives or potential savings are added. This is potentially a $6,000 price increase as this new base price is above $55,000. However, it does include a $1,280 destination and documentation fee, $100 air conditioning fee and $10 OMVIC fee, which means it may still qualify for the Federal $5,000 rebate in Canada. Tesla in Canada has reached out to Transport Canada for clarification, and we'll update as we get more information. UPDATE: We can confirm that the SR+ does still qualify for the $5,000 federal incentive. The Long Range AWD version saw no price increase. Colour options remained the same for pricing, except for black, which saw a $300 price increase from $1,000 to $1,300.
The Performance model also increased by $1,000 from $74,990 to $75,990. However, with that price increase the wheels have also changed to the 20″ gray Performance wheels we saw earlier this week. These are not available as an optional upgrade on the SR+ or LR models.
Another, probably more significant change is the SR+ is now showing as having an estimated range of 402km, up from the previous 386km. There has been no announcement yet if this range increase is only applicable to new, yet to be ordered SR+ vehicles, or if this will be available to existing SR+ owners through an OTA software update.
*UPDATE: According to both Tesla chat, and a Tesla Service Centre that Tesla in Canada was able to reach, existing Model 3 owners will get the increase in range via a software update in the near future.
Depending on your location in Canada, you may also see increases in wait times to receive your vehicle once ordering. Here in BC, the wait times are up to 6-10 weeks after ordering for the SR+ and LR models, and 8-10 weeks for the Performance version.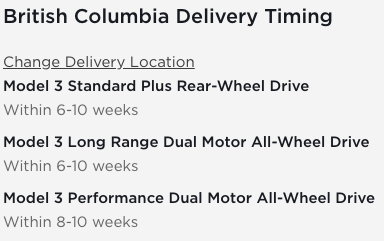 Tesla customers in the US have also seen the deposit required change from a refundable $2,500 deposit, to a $100 non-refundable deposit, similar to Tesla Solar. The deposit in Canada has remained unchanged at $3,200, fully refundable.
More to come…