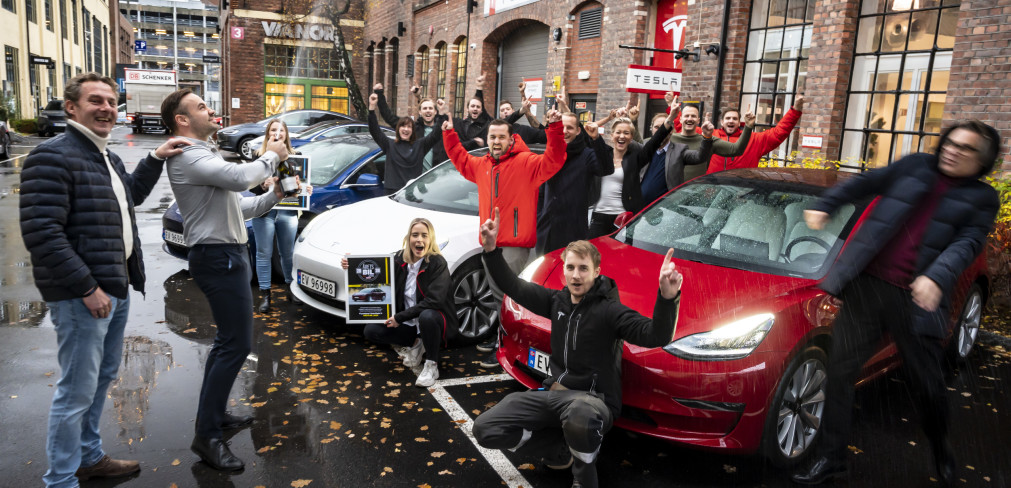 In a competition features both ICE vehicles and electric vehicles, the Tesla Model 3 won yet another award in Norway, as voted on by a jury that included automotive journalists to race car drivers.
The finalists for the award included the Model 3, Mercedes Benz EQC, and the Toyota RAV4, which were first voted upon by readers to determine their favourite. Not surprisingly, the Model 3 came out on top, where it has outsold ICE vehicles and has achieved a market share of 21% overall.
Then it was up to the 8 panel jury to decide who should be officially crowned Car of the Year by Dinside. In total, 6 out of the 8 jury members voted the Tesla Model 3 as the winner, with the remaining two jurors voting it second and third on their lists.
"The car is practical, reasonably priced and performs not only very well in range, but also on driving characteristics."
In awarding it to the Model 3, it was considered to have the longest range in its class, the fastest charging capacity, the best charging network, and performance that is only (sometimes) matched by ICE vehicles at a much higher price point.
With the rapid expansion and popularity of Tesla in Norway, there are plans in place to open more service centres in 2020. The first will be in Haugesund, which is slated to open in the first quarter of 2020. There are also plans to expand the network of Superchargers in the country, both with new Superchargers and expansion of existing sites, as more and more customers look to charge their vehicles.
This adds to the collection of awards already won by the Model 3, including Midsize Car of the Year in Germany, a number of awards including Car of the Year at the Parker Awards in the UK, as well as numerous safety awards.