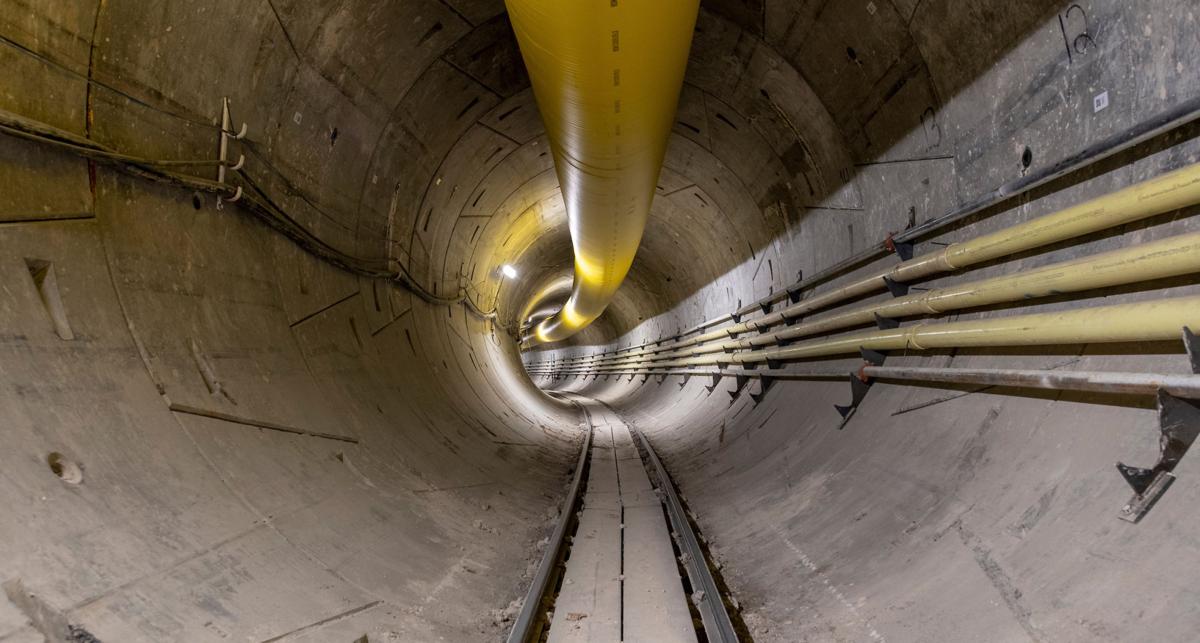 Elon Musk's Boring Company wants to expand their underground tunnel system in Las Vegas to stretch across almost the entire city.
Save with big discounts at your favourite Tesla accessories stores, like 10% off at Tesmanian, TesBros and Nikola Pro, plus many more. Coupon codes at DriveTeslaCanada.ca/deals.
Workers completed a pair of 1.3km tunnels under the Las Vegas Convention Centre (LVCC) in May of this year. Known simply as the Vegas Loop, the tunnels still need to undergo testing before they are officially opened to the public, which is scheduled to happen early next year.
Even before the first customers travel underground in Tesla vehicles, Musk and The Boring Company have already applied for a massive expansion of the Vegas Loop.
According to a news release, a special use permit application has already been filed with the City of Las Vegas. The new plans show the revised Vegas Loop would reach "as far north as downtown Las Vegas, throughout the Strip corridor, and as far south as the Allegiant Stadium, pending approval later this week by the Stadium Authority, the owner of the stadium."
"The Vegas Loop will be a game changer for our visitors seeking to quickly access world-class attractions and resorts throughout the destination in a fun and convenient way," said president and CEO of the Las Vegas Convention and Visitors Authority's (LVCVA), Steve Hill.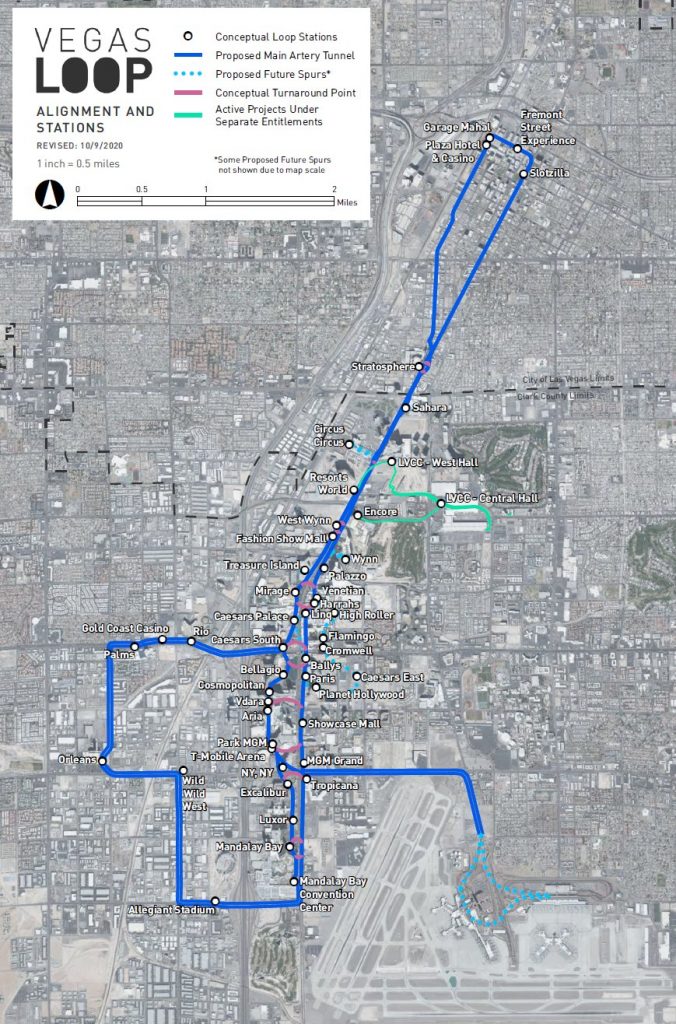 We recently learned new details of the Vegas Loop after the company released images of what the surface, sub-surface, and underground stations will look like.
Get 10% off at Tesloid.ca or Tesloid.com with coupon code DTC10 at checkout. Quality Tesla accessories with FREE shipping across Canada and the US.
We also received confirmation at the same time that passengers would travel at speeds of up to 150mph (241km/h) in a fleet of Model S, Model 3, and Model X vehicles.