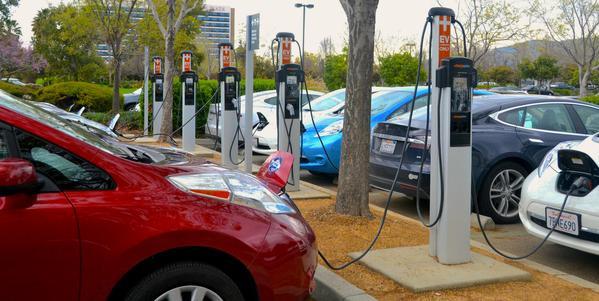 Continuing a common trend seen in many parts of the world, EV sales in Canada continued to soar in the third quarter of 2019. The strongest sales numbers come from British Columbia, with 10% of all passenger vehicle sales being EVs. Quebec was next in second place with 7%.
It's not surprising that BC and Quebec are the front runners when it comes to EV adoption, as both provinces provide additional incentives on top of the federal iZEV rebate. BC offers an additional $3,000 off the purchase of qualifying vehicles, while Quebec offers an additional $5,000 rebate. In BC, there are also additional incentives for installing EV chargers in your home, including Tesla's Wall Charger.
Also see: Electric Vehicle sales in Canada soar in 2019
The top 3 EVs sold throughout Canada in Q3 2019 were the Tesla Model 3, Chevy Bolt, and Nissan Leaf.
| Vehicle | Q3 2019 Units Sold |
| --- | --- |
| Tesla Model 3 | 5,529 |
| Chevrolet Bolt | 1,122 |
| Nissan Leaf | 1,093 |
The total number of EV sales in Q3 2019 was 16,091 units. This number includes battery-electric, plug-in hybrid and fuel-cell vehicles. Compared to the same quarter in the previous year, EV sales saw 25% year-over-year in growth and market share.
You can read the full report at Electric Mobility Canada.