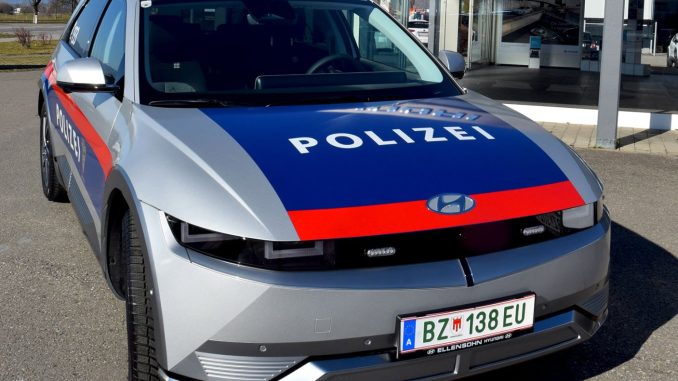 After seeing countless police departments around the world add Teslas to their fleets, the City of Bludenz in Austria has gone a different route and selected the Hyundai IONIQ 5 as their electric patrol car.
The driving factor behind the purchase was the environmental benefit of going electric. Under Austrian guidelines, the City of Bludenz is considered an e5 municipality, a program which encourages municipalities to act in a sustainable manner.
"As a MissionZero pilot community, our goal is to save as much CO2 emissions as possible. The topics of climate protection and sustainability are part of the policy we want to use to move our city forward. This also includes that we convert the vehicle fleet of the city of Bludenz step by step to e-vehicles. With the new e-vehicle of the city police, we are consistently pursuing this path," says Simon Tschann, Mayor of the City of Bludenz.
Delivered to the city this month, officials went with the IONIQ 5 over other EVs due to its interior space, range, and appealing design, according to a report by the Austrian publication autoguru.
Hyundai is also promoting the Vehicle2Load (V2L) functionality, which allows you to use the IONIQ 5 as a power source, as having a wide range of emergency vehicle applications.
The car is already on duty after having been outfitted with a light bar and wrapped with police markings.