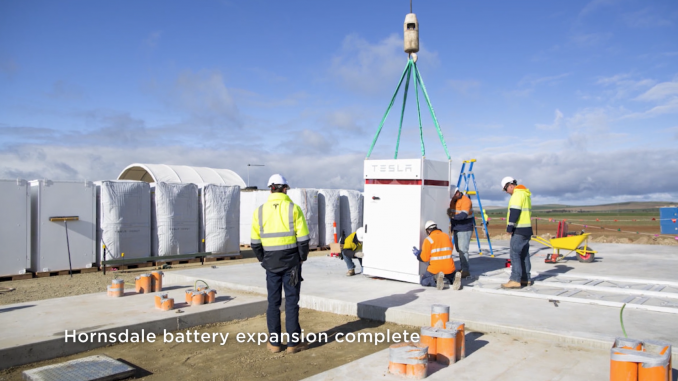 The operators of Tesla's Big Battery faces legal actions as the Australian Energy Regulator accuses the facility of failing to deliver on its promises.
The Hornsdale project includes a wind farm and a power reserve. The power reserve has a 150 MW battery and an additional 193 MW storage capacity. The power reserve helps reduce intermittency and manage increased demand on the power grid.
The Neoen-owned facility is facing allegations that the facility is not maintaining the stability of the power grid. According to a report from the Brisbane Times, the regulator alleges that the Hornsdale Power Reserve failed to frequently control ancillary services, even though the company was paid to do so.
The Australian Energy Market Operator informed the regulator of the issue after an event in October 2019. The Queensland Kogan Creek power station had a power system disruption, and the power reserve did not react accordingly.
However, Neoen pushed back in the media. The company noted that the facility saved consumers more than $150 million in the first two years of operation. In addition, in 2019 alone, the facility reduced the cost of frequency control ancillary services by $116 million.
The suit does not name Tesla or Tesla Energy as a plaintiff.