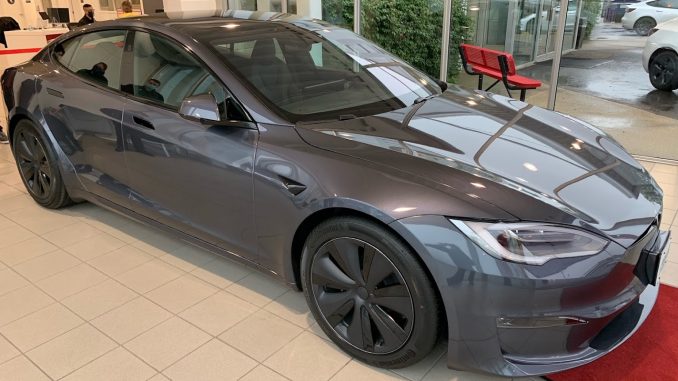 Just a few days after Tesla officially kicked off international deliveries of the refresh Model S in Vancouver, British Columbia, the first cars in Ontario have now been handed over to customers.
On Wednesday the first delivery in Ontario took place at Tesla Kitchener, with Drive Tesla reader Tony being the lucky recipient. It was the culmination of a long wait for Tony who originally placed his order nearly eight months ago on February 27.
The Midnight Silver Metallic Model S was equipped with the new black Tempest wheels, black interior and the Full Self-Driving (FSD) package.
Tony tells us the team at Tesla Kitchener did an excellent job with the delivery. He was so pleased with the experience he took two Advisors out for test drive immediately after taking possession.
More deliveries are planned for Tesla Kitchener today, September 23. We have also heard of deliveries scheduled for this week at other locations in Ontario.
Vancouver is also set to deliver more Model S cars with a special delivery event at their new Surrey location this afternoon.